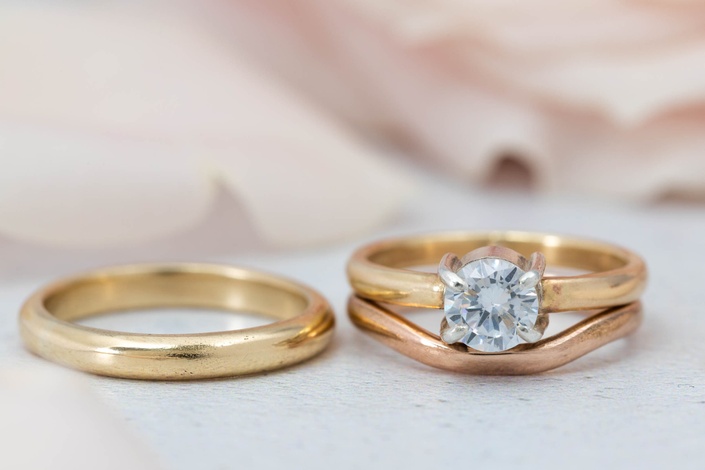 How to Make Wedding Rings
An essential skill for every jeweller to learn, how to make the perfect wedding ring
Enrol in Course
(If you already have an account with Jewellers Academy login first and then click the link above. This means your course gets added to your account once it launches).

Learn how to make gold wedding rings in this intermediate level course
Are you a jeweller looking to extend your skills to start working with gold? Or perhaps you'd like to offer wedding rings and commissions in your jewellery business? This course taught by goldsmith Barbara Yarde is for you!
You will learn how to make two different styles of wedding ring
round wedding band
wishbone shape to fit around an engagement ring
You will also learn different finishes for your gold including
high polish finish
matte/brushed finish
Included in the course is everything you need to know about working with gold if you haven't tried it before including:
how to work with different types of gold - 9 carat, 14 carat, 18 carat
advice on working with Yellow gold, White gold, Red/Rose gold
how to size the rings and much more
Note that this course is designed for those with experience of working with silver.
All of these techniques take time and practice and in this in-depth video course we have lessons to guide you through the process which you can re-watch as many times as you like to perfect the skills and master the techniques.
This is an intermediate level class and learning to work with gold will really extend the types of design you can make.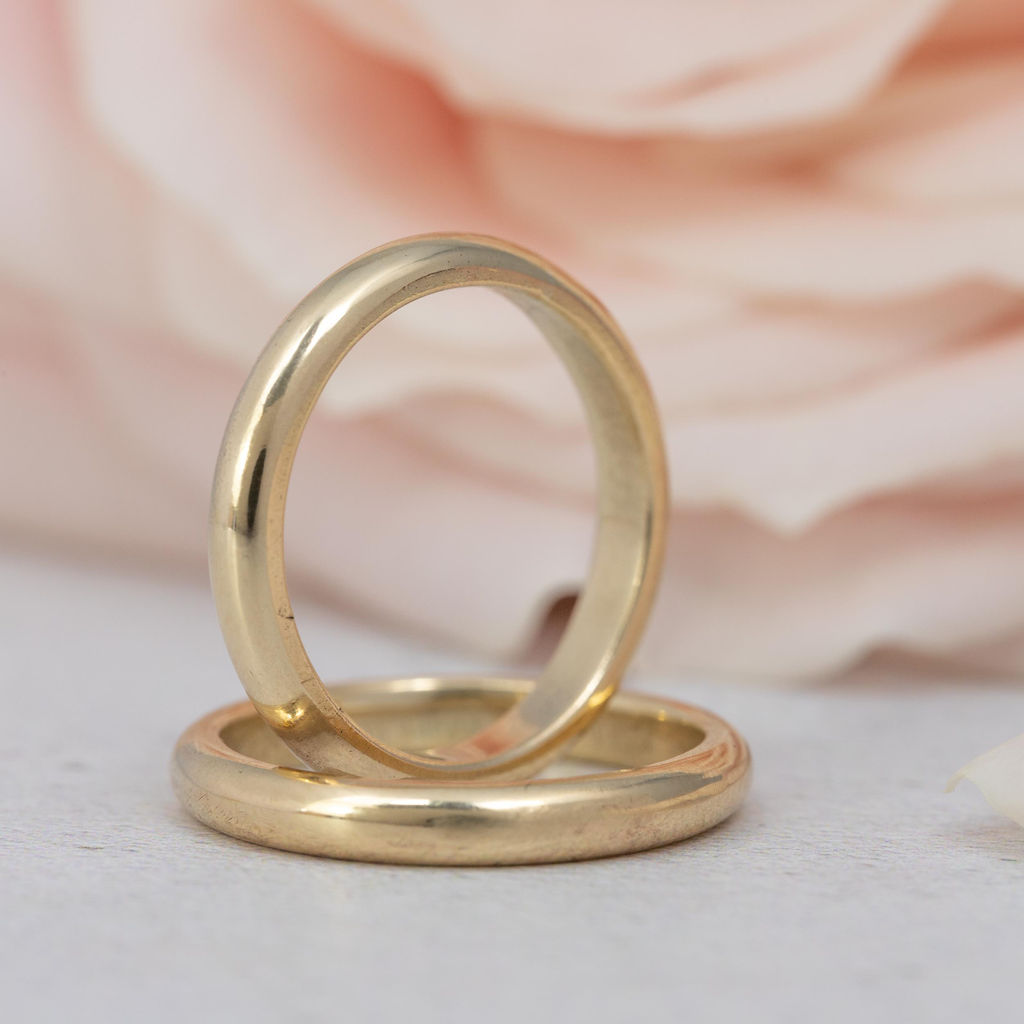 What Will You Get?

Lifetime access to comprehensive video lessons, guiding you through all the techniques, tips and tricks for working with gold
Advice and guidance from an experienced jeweller on how to manage commissions and working with clients
Downloadable course notes to work alongside the videos
Access to our supportive community of jewellers and tutors to help you at every stage of the process
Access to the videos 24/7 - you can stop, pause, rewind and replay as much as you like
Excellent close-up shots to see what is happening in each step so you don't miss a thing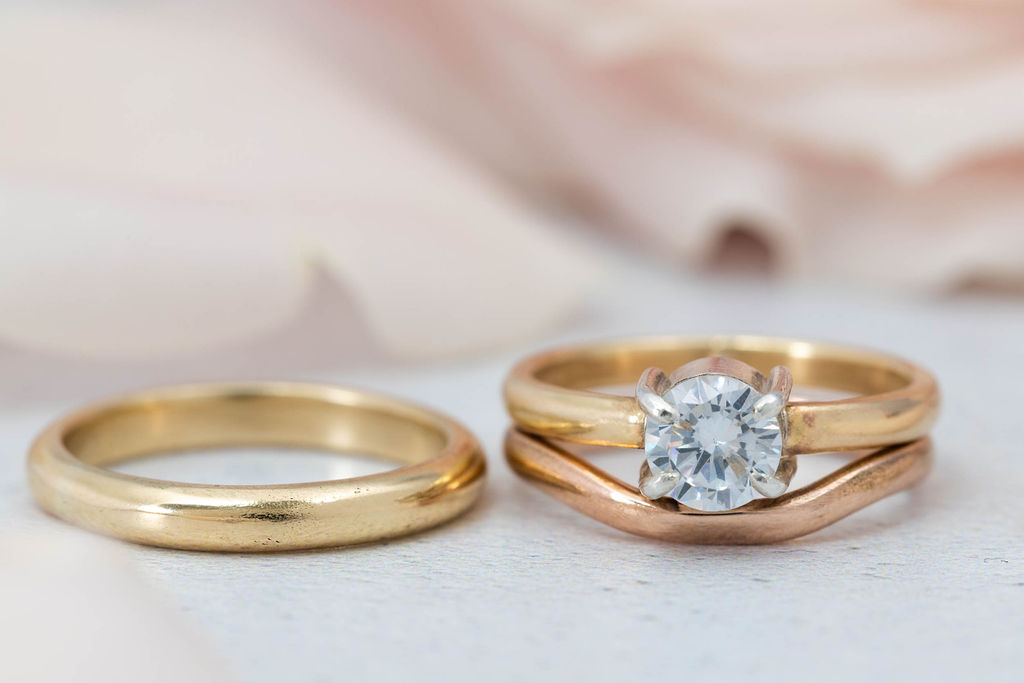 Your Instructor
Barbara is a trained Goldsmith who uses a variety of techniques to combine precious gold and silver with traditional design processes such as wax carving, Keum-Boo (fine gold fusing) and reticulation in her own jewellery work. Barbara teaches on our silver jewellery courses.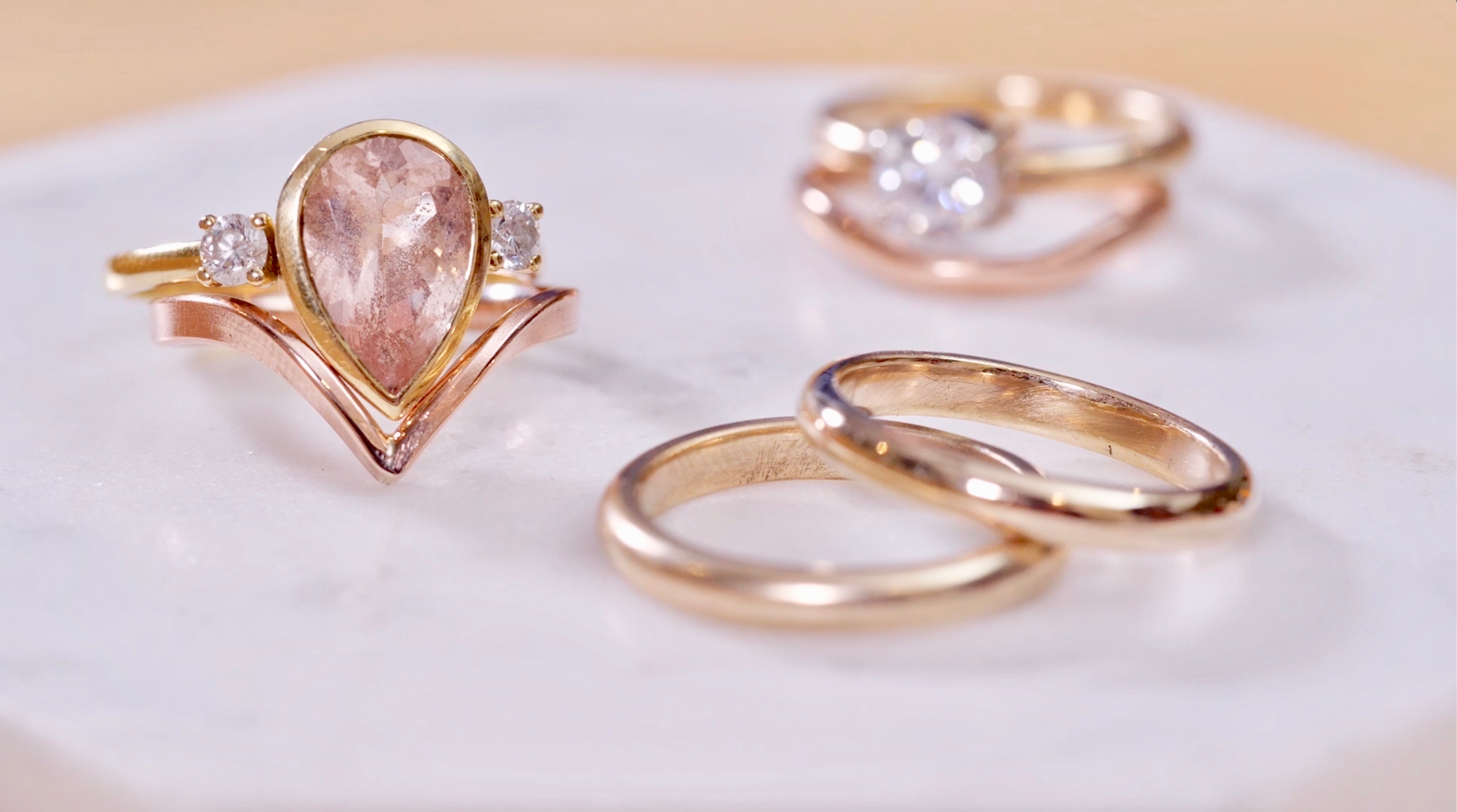 Course Curriculum
How to Make Wedding Rings with Barbara Yarde
Available in days
days after you enroll
This is an intermediate level course suitable for jewellers who have experience of working with sheet silver metal and are competent at soldering.
If you are new to working with silver but would like to give it a try take a look at our beginners course The Silver Jewellery Workshop and the Soldering Masterclass first.
Tools and Materials
Tools
Ring sizer - thinner and thicker gauge ring sizers when working with customers (see video)

Digital calipers

Bench peg

Piercing saw and blade/s

Wax to lubricate saw blade

Ruler

Flat file

Half round file

Half round needle file

Jewellers torch

Propane/butane torch (we used the GoSystem torch)

2 x Steel blocks

Half round pliers

Solder brick/bricks

Jewellers charcoal block

Liquid flux and paintbrush

Ring mandrel

Rawhide or nylon mallet

Emery paper 240, 1000, 1200, 2000

Emery stick

Bowl for quenching

Safety glasses
Polishing
Pendant motor e.g. Foredom, Dremel, rotary tool

Flick wheel for pendant motor

Polishing mop

Luxor (orange)
Materials
We suggest you watch the course through before ordering any gold or solder as you will get in-depth advice on sizing and the gold that you should purchase.
Suppliers
To source your tools and materials, take a look at our list of worldwide jewellery suppliers https://www.jewellersacademy.com/jewellery-supplie...
We look forward to welcoming you on the course and seeing your new creations soon

Student Work...
Below, some beautiful pieces made using this course by the wonderful Emily Fletcher @emilylisbethjewellery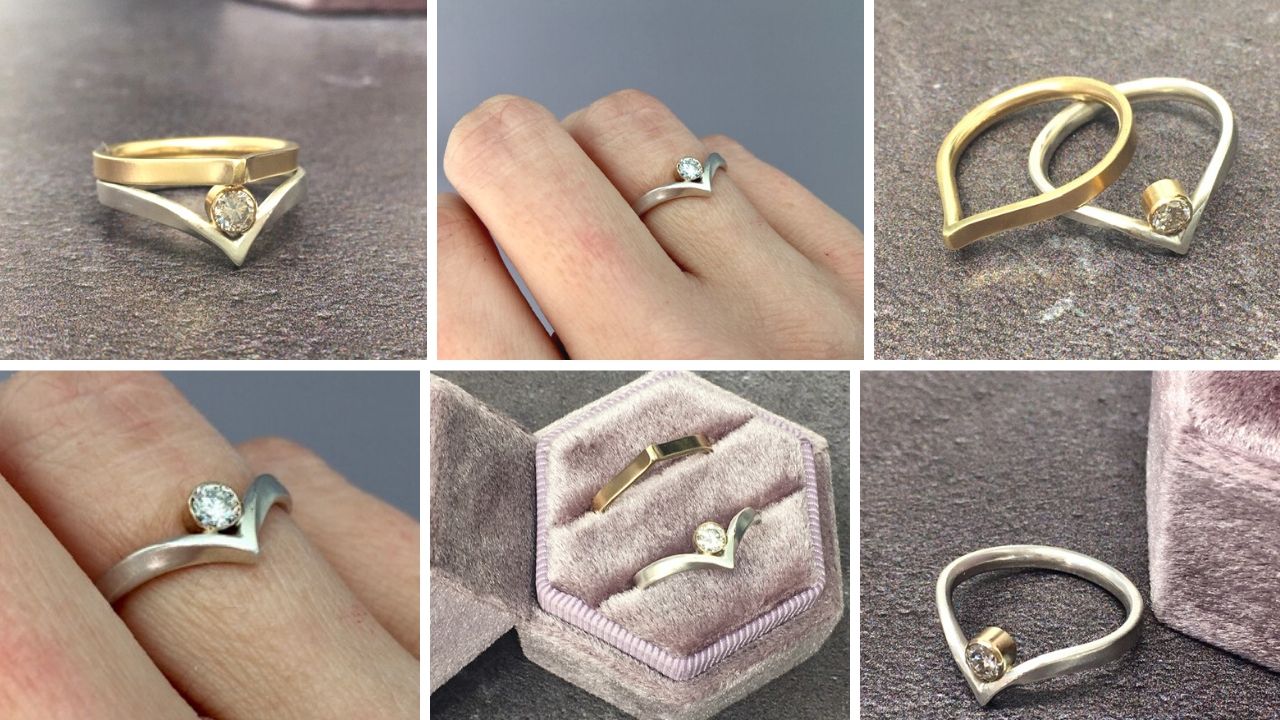 Left Cynthia Kurth, right Sabine Werner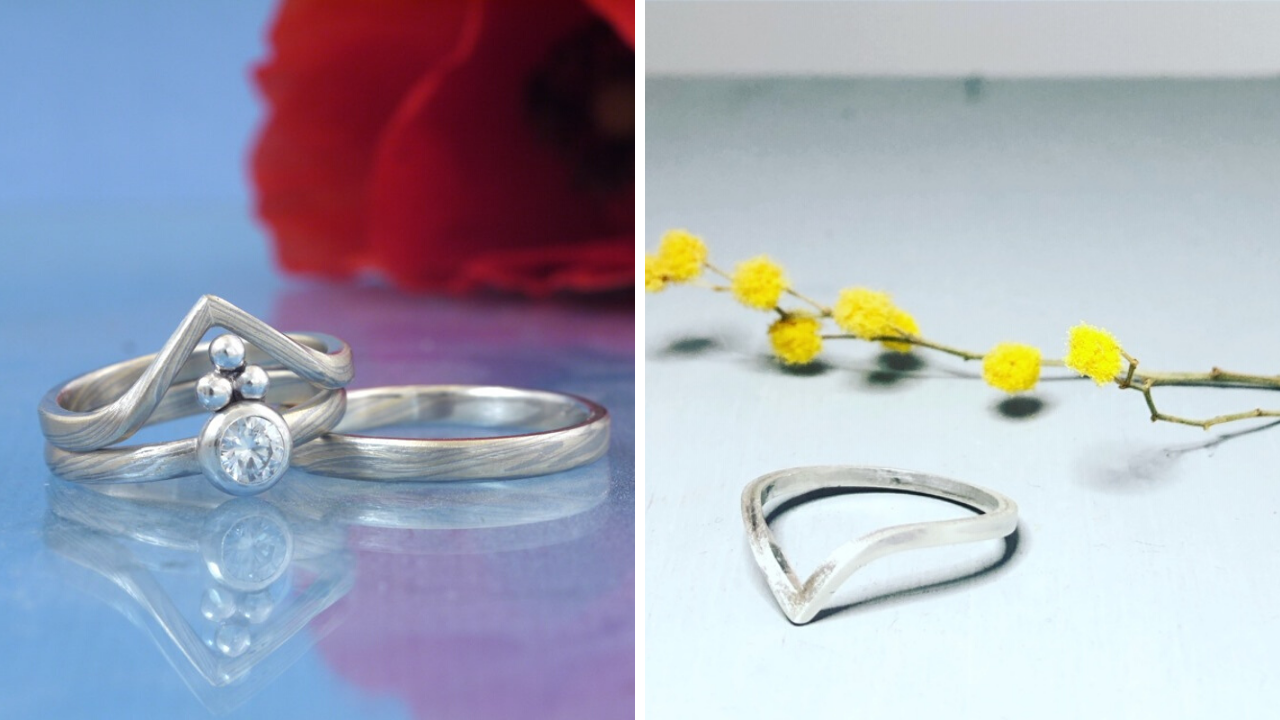 Enrol today and get started making your own masterpieces...