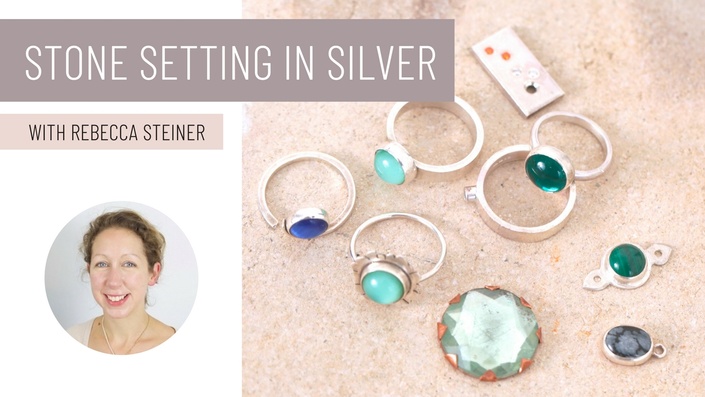 Stone Setting in Silver Jewellery
Learn three beautiful stone setting techniques: cabochon, tube and gypsy settings
Watch Trailer
Learn how to stone-set in this comprehensive beginner-intermediate level course.

Stone setting is a wonderful technique for jewellers to learn that enables you to add colourful semi-precious or even precious gemstones to your metalwork.

Our experienced tutor Rebecca Steiner, will guide you through how to make three key settings from start to finish:
1. Set a Cabochon Stone: by creating the bezel to fit the stone, soldering it on to a piece, creating a design, setting the stone and finishing the piece.

2. A Tube Set Stone: set a faceted gemstone into a piece of silver tube. This project is perfect for rings and pendants as well as unique designs of your own.
3. A Flush or Gypsy Setting: set a faceted gemstone straight into the silver to create a neat, flat setting. A beautiful technique for showing off the stone, for pendants, earrings, bangles and rings alike.


All of these techniques take time and practice and in this in-depth video course we have six lessons to guide you through the process which you can re-watch as many times as you like to perfect the skills and master the techniques
If you love gemstones or want to add a new dimension to your work this is the perfect course to take your collections and skills to the next level.
What Will You Get?

Lifetime access to 6 comprehensive video lessons, guiding you through all the techniques, tips and tricks to perfecting your stone setting

Downloadable course notes to work alongside the videos

Access to our supportive community of jewellers and tutors to help you at every stage of the process

Access to the videos 24/7 - you can stop, pause, rewind and replay as much as you like

Excellent close-up shots to see what is happening in each step so you don't miss a thing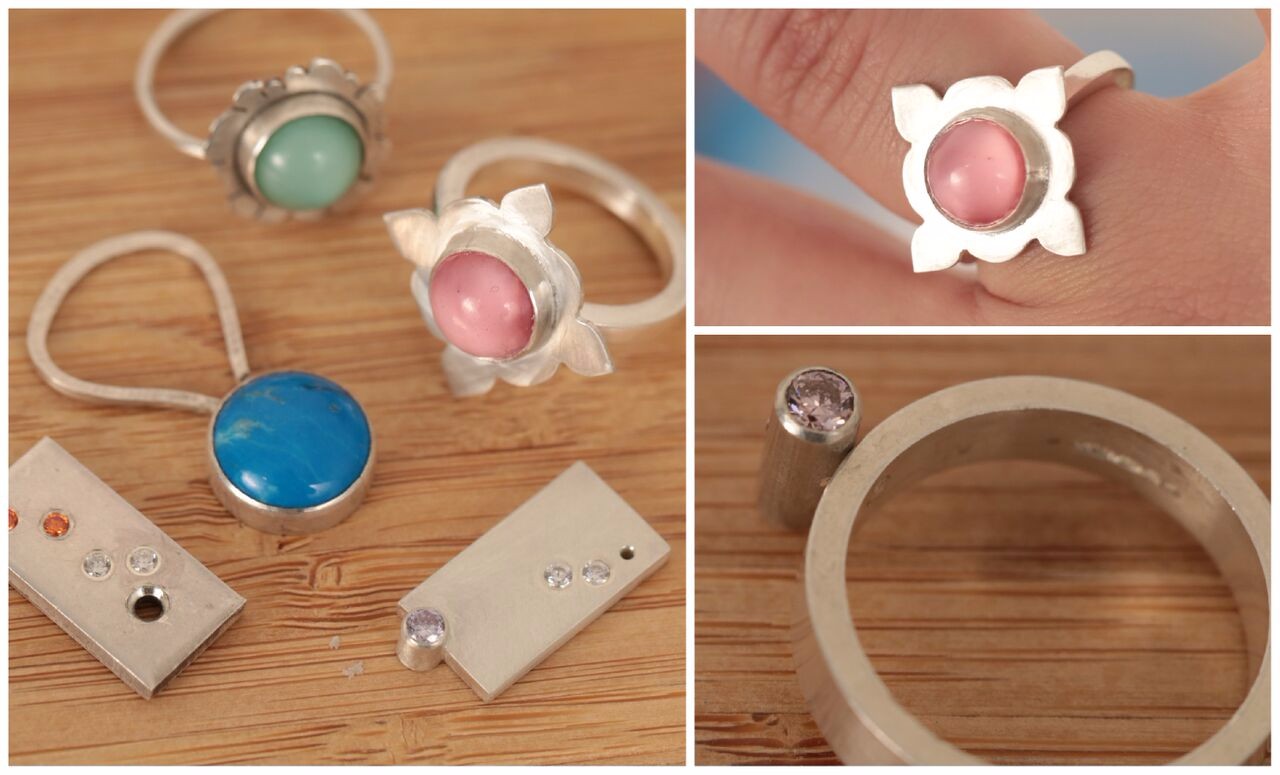 What Techniques are covered?

Choosing your stones, what to look out for when buying stones for stone setting

Creating a bezel and soldering a setting for a cabochon (flat backed stone)

Creating a design around your stone setting and working that into a piece

Setting the stones using basic stone setting hand tools

Preparing and measuring out a tube setting

Drilling space for your stones

Setting a tube setting

Preparing a piece for a gypsy setting

Setting a gypsy setting

Soldering for stone setting

Troubleshooting common mistakes in stone setting

Top tips for jewellers new to stone setting

And much more!
This course is suitable for jewellers who know the basics of soldering and piercing metal. if you are new to silversmithing we would recommend taking the 'Silver Jewellery Workshop' and ideally the 'Soldering Masterclass' first, in order to make the most of this course. It is suitable for those new to stone setting as well as anyone who has done some setting and would like to further their skills and knowledge.
Your Instructor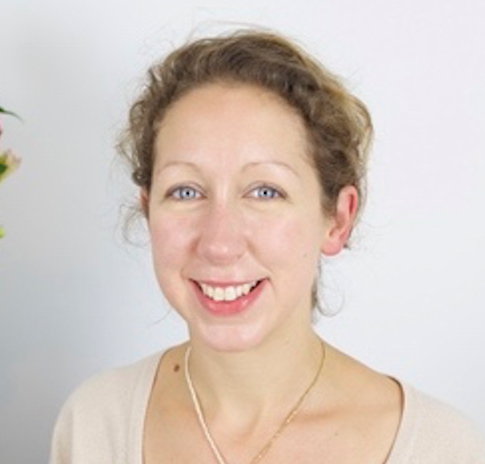 Rebecca is a jewellery designer, maker & tutor. She has her own company, Rebecca Steiner Fine Jewellery which has been running since 2006. Her work has been showcased in Vogue and Harper's Bazaar magazines, has won awards from the Worshipful Company of Goldsmiths, and has been exhibited in Paris, Amsterdam, Sweden and in Australia, as well as all around the UK. She is also a professional jewellery tutor with her own 'Mobile Jewellery Workshop'
Course Curriculum
Course Feedback
Available in days
days after you enroll
Diploma in Silver Jewellery - One Year, Online Course
Available in days
days after you enroll
Tools and materials

Tools
Large heat proof mat (recommended)

Soldering block

Borax and cone (or your preferred flux)

Hard silver solder

Tin snips (sharp ones!)

Steel tweezers

A scriber or pen to mark on the metal

Mini half-round file

Half round pliers

400 grade sandpaper

Safety goggles

Paintbrush for your flux

Hand torch (with gas)

Third hand tool with reverse-action tweezers (for soldering your ring)

Jewellers safety pickle

Centre punch and mallet

Emery stick (800)

Jewellers Loupe
Stone setting tools
Hand drill with 1mm and 1.8mm drill bit
2mm setting burr

Stone setting tool for flush setting: most jewellers make their own tool by curving the end of a metal nail (from a hardware store) a dentist tool or curving a needle file. You can also purchase curved stone setting punches - we need a rounded metal end

Ring clamp

Square bezel pusher

3mm setting burr

Steel burnisher
Materials
Cabochon setting:
8mm round or oval cabochon stone with a flat back

Small piece of silver (2cm x 2cm for just the setting) or (3cm x 3cm for a patterned design)

Fine silver bezel strip (size will depend on your stone, for this project we use 3mm wide, 0.3mm thick and less than 10cm long (it is good to have more length than you need in order to easily wrap it around your stone)

If you want to add your setting to a ring, enough silver to create the ring in your chosen profile/style
For flush setting
2mm round faceted stone
2mm thick silver sheet approx 1cm x 1cm
For tube setting
3mm round faceted stone

Sterling silver tube with outside diameter of 3.5mm and inside diameter of 2.5mm
Suppliers
We look forward to welcoming you on the course and seeing your new creations soon
Student Work ..
This piece was made by Jemma Buddle using this course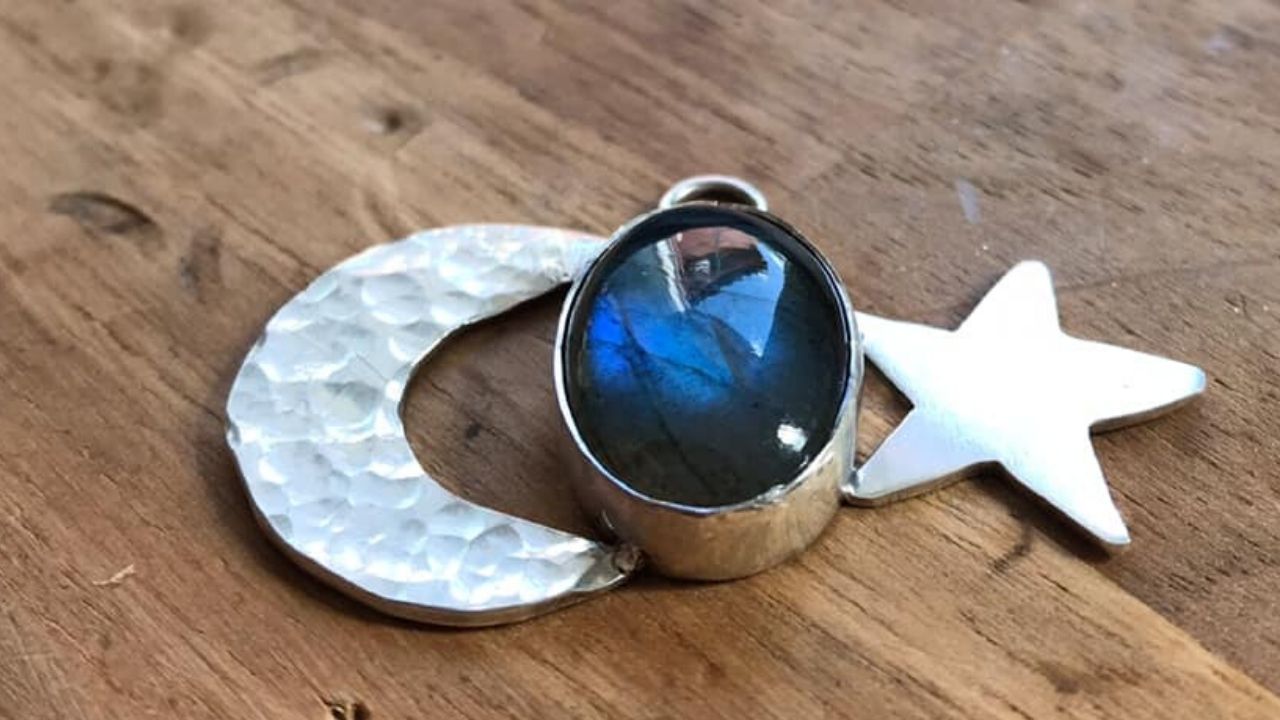 Enrol today and get started making your own masterpieces...