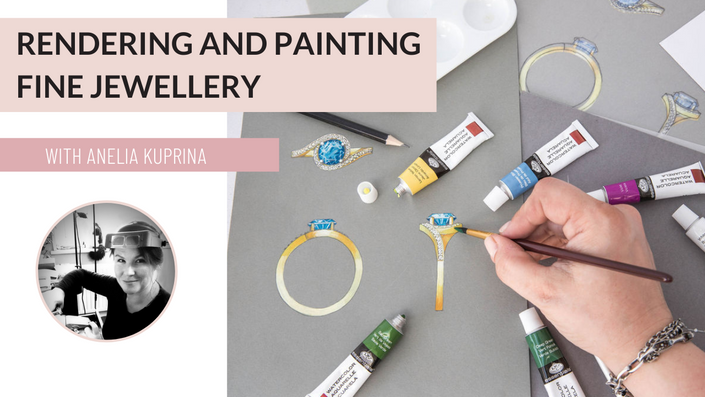 Rendering and Painting Fine Jewellery
Master the art of rendering - painting jewellery to realise your designs and elevate your commissions
Would you love to be able to paint your designs in full colour, including metals and gemstones?

AND have a way to show your commission customers what their jewellery design will look like before you make it?

Then this course is for you!
Jewellery rendering is the process of creating a realistic representation of a piece of jewellery. It can be used as part of your design process, on your website or selling platform and to showcase a final design for a commission customer.
It is an exciting and visual way of designing and communicating your ideas.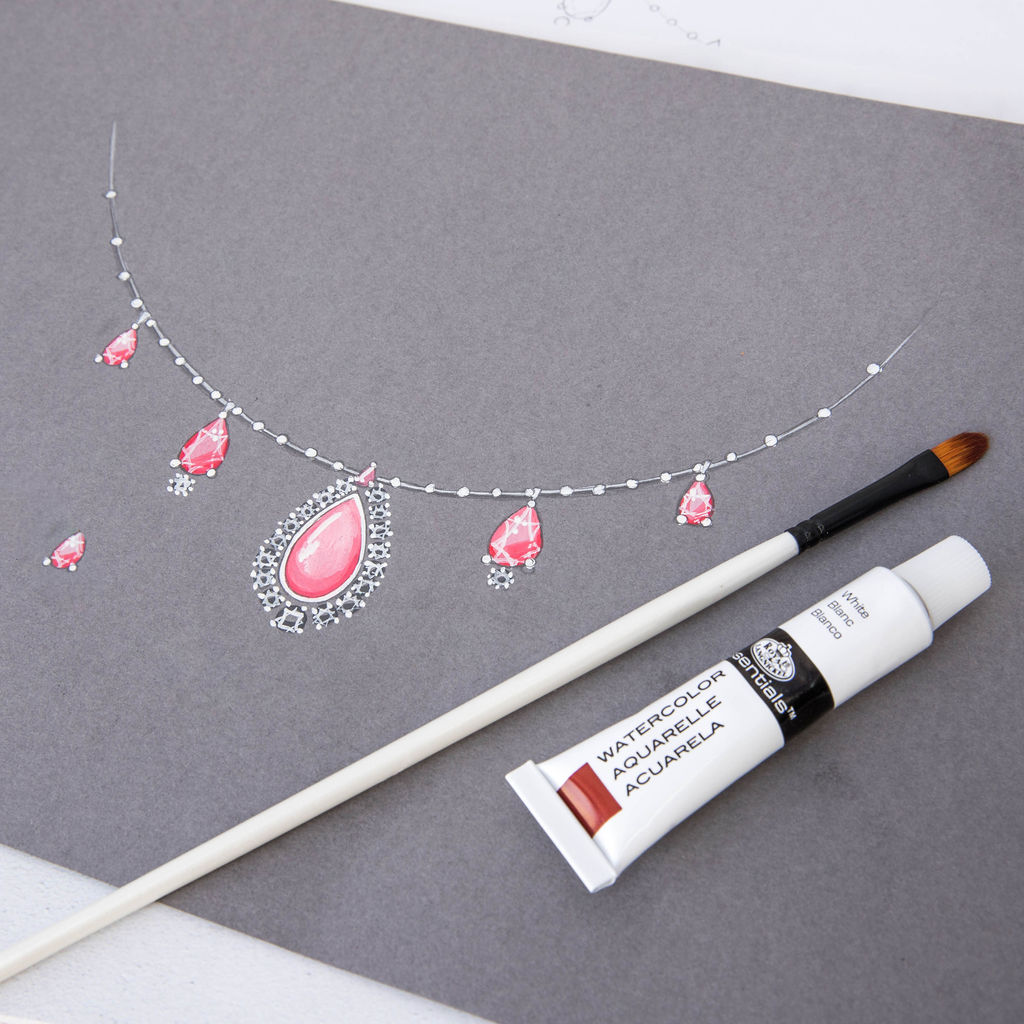 In this course you will learn:

The basic techniques used to paint metals including silver, yellow gold and platinum
The basic techniques used to paint gemstones of different shapes and sizes including cabochons & small and large faceted stones
How to paint different types of settings including pave settings, claw settings and bezel settings
How to paint a gemstone necklace
How to paint a gemstone ring
And don't worry if you don't think you're good at painting! On this course, you will get the templates for the ring and the necklace to print out and you can follow along with the course - it's a bit like painting by numbers!
What Will You Get?
Ongoing access to comprehensive video lessons, guiding you through all the techniques, tips and tricks
Downloadable course notes to work alongside the videos
Downloadable templates of a ring and a necklace to work through the projects
Full list of tools and stationery you need to create your designs (we love stationery!)
Access to our supportive community of jewellers and tutors to help you at every stage of the process
Access to the videos 24/7 - you can stop, pause, rewind and replay as much as you like
Excellent close-up shots to see what is happening in each step so you don't miss a thing
Note: this course focusses on jewellery rendering with pencils and paint. It does not cover computer-aided design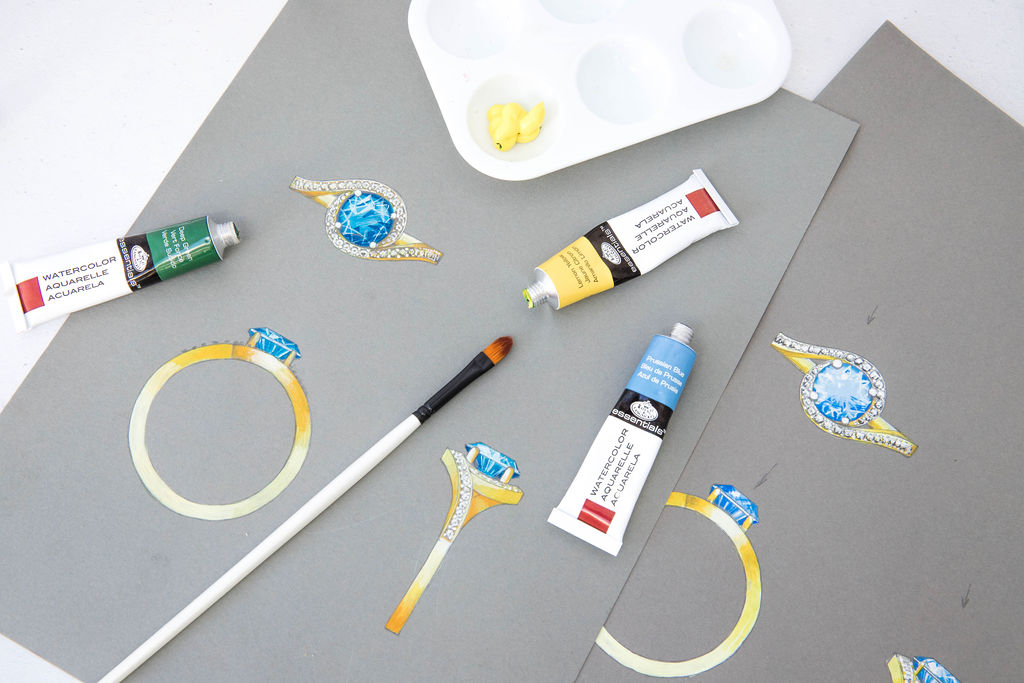 Your Instructor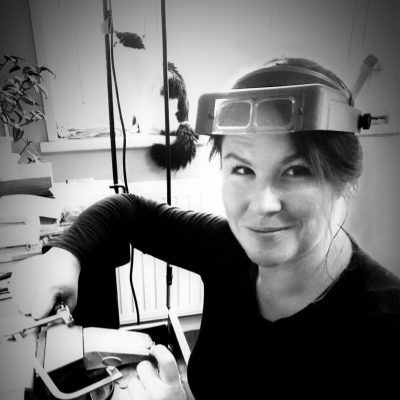 Anelia Kuprina is an award-winning independent London jewellery designer, who combines traditional hand-making techniques with modern technologies to create exquisite jewels.
In the ten years that she has spent in the industry, she has worked for leading UK jewellery companies, West End ateliers and the time-honoured workshops of Hatton Garden. This has given her the opportunity to immerse herself in the rarefied world of high-end jewellery manufacturing. This practical training has also endowed her with the skills necessary to be able to expertly manipulate precious metals and infuse meticulous precision into her work.
Course Curriculum
Course Feedback
Available in days
days after you enroll
This course is suitable for beginners.
This course does not include any tuition on making jewellery.
It covers the painting and rendering techniques only and does not cover jewellery design and technical drawing. If you would like to learn these skills in conjunction with the rendering then do check out the Jewellery Design and Drawing online course which is the perfect accompaniment.

And right now you can get a course bundle including the Jewellery Design and Drawing online course and the Rendering and Painting Fine Jewellery course for just £97!
We look forward to welcoming you on the course and seeing your new renderings soon
What you need:
Fine paintbrushes
Gouache paint
Grey/beige card or paper
Masking tape
Plate/tray for mixing paints
Bowl of water
Pencils H & B
Pencil sharpener
Eraser
Tracing paper
Suppliers
You can find a list of art suppliers here