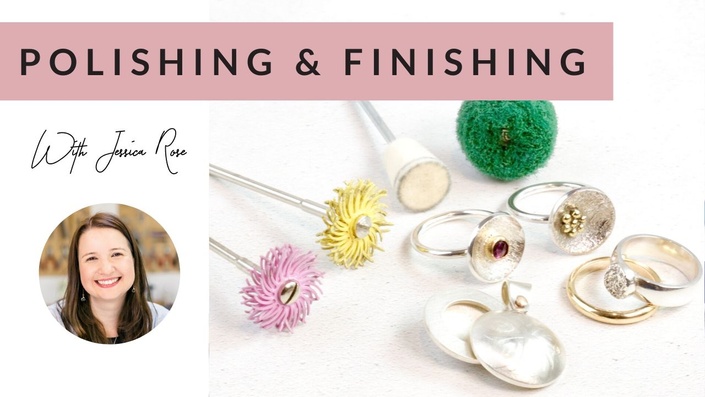 Polishing and Finishing
Learn how to perfect your matt and high-shine finish by hand or using tools in this in-depth polishing and finishing course for jewellers
Enrol in Course
Learn how to get a professional finish on your jewellery ...

Whatever type of jewellery making you do - silver, gold, metal clay, wax carving and casting - your finishing is what sets your work apart. In this course you will learn about different techniques and finishes you can use on your jewellery.

Taught by jeweller, Jessica Rose, in this course you will learn about:

Polishing techniques that work with silver and gold
Different polishing finishes including matt and high shine
Hand polishing techniques with minimal equipment
How to clean up and polish a wax cast piece of jewellery
How to use a pendant motor and attachments to get different finishes
Polishing a stone set piece
Different equipment available including barrel polisher, pendant motor and the Jool Tool
This is a comprehensive course and while you will not use all of these techniques this course gives you a great overview of the tools and equipment jewellers use and will give you the opportunity to decide what will work best for you and your jewellery style.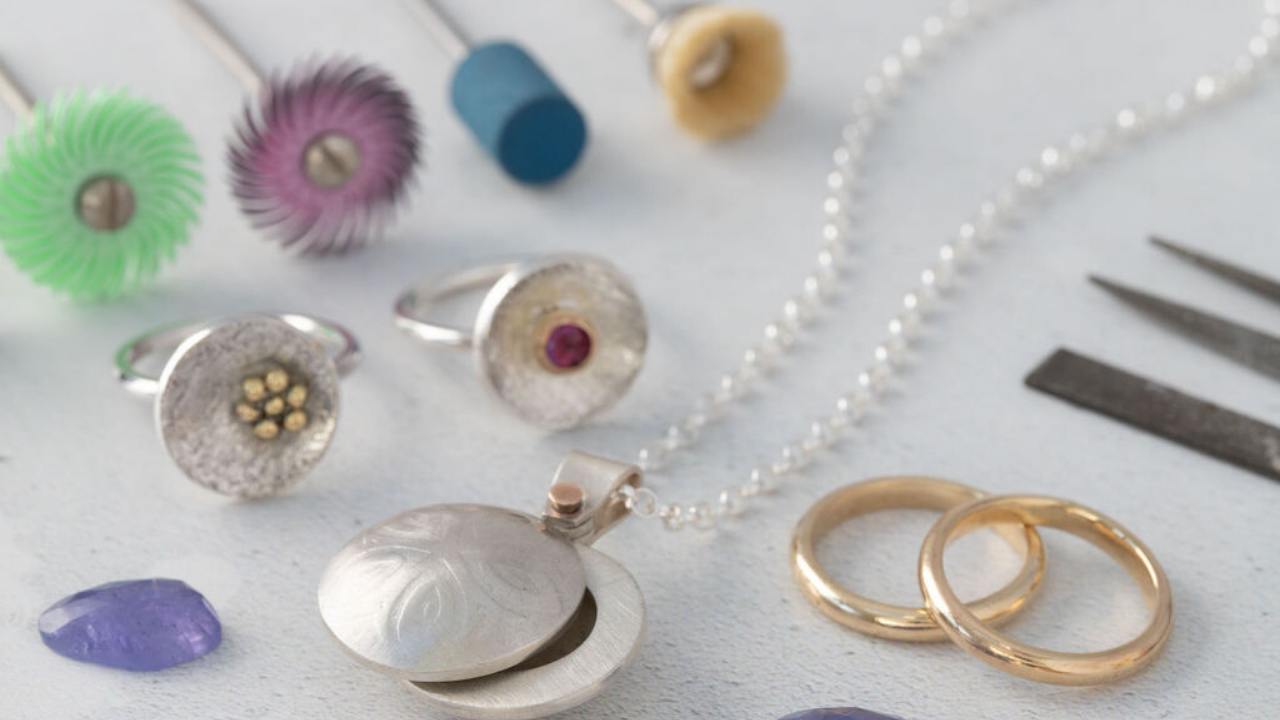 All of these techniques take practice and patience and in this in-depth video course we have 10 lessons to guide you through the process which you can re-watch as many times as you like to perfect the skills and master the techniques.

If you love working in metal and would like to work on your finishing skills this is the perfect next step to take.
What Will You Get?

Lifetime access to comprehensive video lessons, guiding you through all the techniques, tips and tricks
Downloadable course notes to work alongside the videos
Access to our supportive community of jewellers and tutors to help you at every stage of the process
Access to the videos 24/7 - you can stop, pause, rewind and replay as much as you like
Excellent close-up shots to see what is happening in each step so you don't miss a thing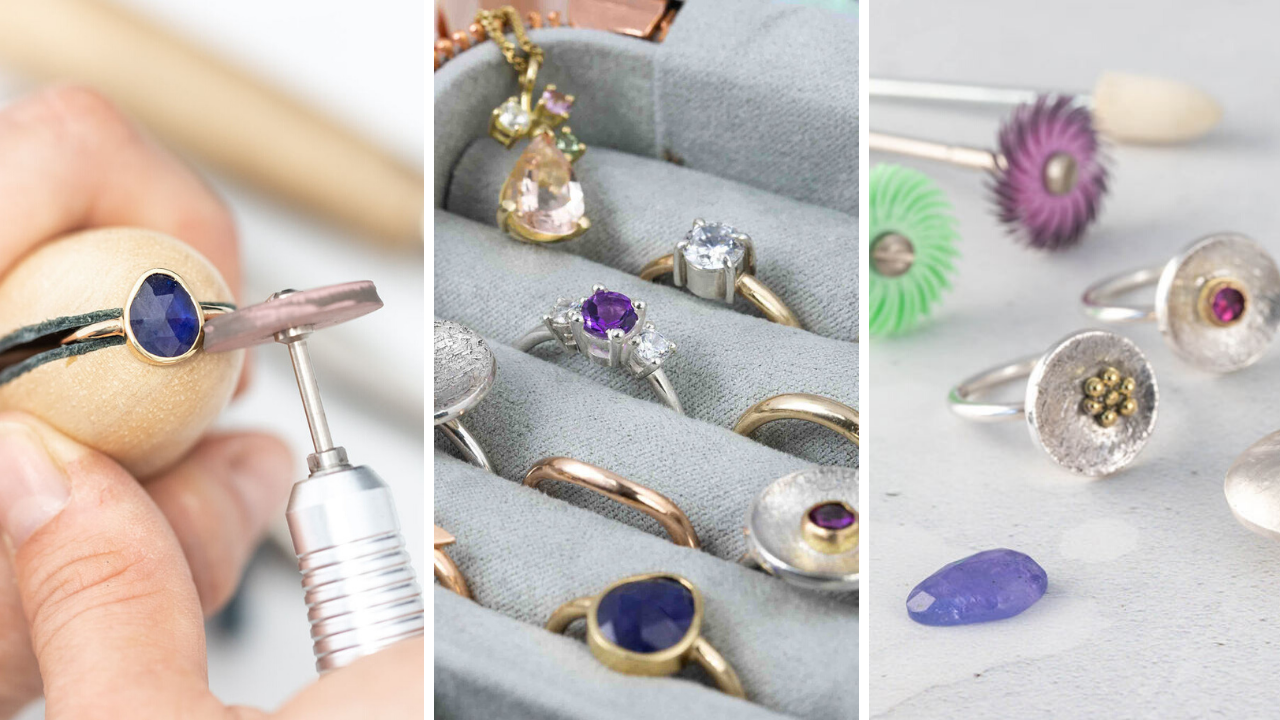 Your Instructor

Hi I'm Jessica, a jewellery designer-maker and the Founder of Jewellers Academy and of the award-winning London Jewellery School.
I am extremely passionate about jewellery making and spend most of my time supporting jewellers to run their own successful jewellery businesses. I am here to help you in any way I can with your jewellery making and look forward to learning more about you and your creations.
I would love to connect with you on Instagram: https://www.instagram.com/jewellersacademy/
This course is suitable for jewellers who make jewellery in silver, gold, metal clay and wax carving/casting.
We look forward to welcoming you on the course and seeing how you use the techniques to finish your jewellery soon

Tools, equipment and materials
This course covers a wide range of polishing equipment. We suggest you watch it through before purchasing anything so you can decide what will work best in your budget and for the type of jewellery that you make.
The notes that accompany this course give full details of all the equipment used.
You can find a list of jewellery suppliers worldwide here https://www.jewellersacademy.com/jewellery-supplies