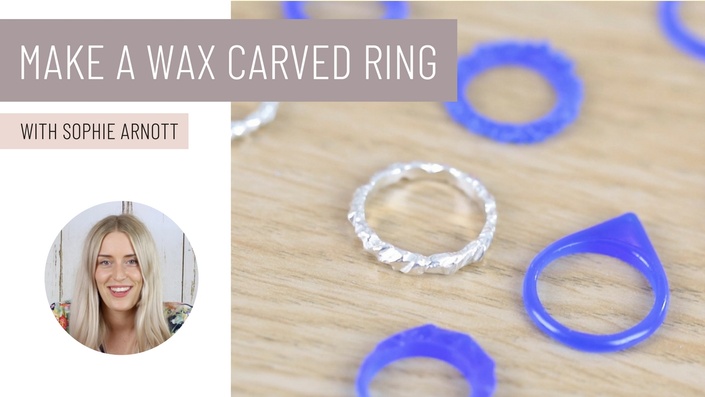 Make a Wax Carved Ring
The Perfect Introduction to Wax Carving
Learn to make your own beautiful rings in wax which can then be cast into silver, gold, rose gold or other metals!
Join us on this FREE online course to get started in wax carving. Wax is a wonderful technique that allows you to create designs that would be difficult to make using silversmithing techniques. Once you have made the original wax piece you take it/send it to your local 'casters' to be cast into the metal of your choice! AND you can have as many copies as you like! Perfect for running a jewellery business as you can make pieces and collections that can be cast many times over.
This is a fun and simple FREE taster class, If you enjoy working with wax and want to take the 'Wax Carving Workshop' with Rebecca Steiner, click here to sign up
If you are new to the world of wax carving this is the perfect course for you. Our lovely tutor Sophie Arnott will guide you through the basics of creating a simple wax ring. These are cut from a wax tube.
You will learn to apply your designs to your wax piece, remove excess wax and create a full 3D design of your choosing. Following that, Sophie will show you how to file your wax piece into shape, remove any file marks and sand and refine the piece ready for casting. You will also learn how to create a ring to size and some recommendations on casters to use.

What Techniques are covered?
Creating a design for your wax piece
Removing wax and creating a 3D design on your ring
Using a file and scalpel to remove wax
Sanding and refining your piece
Creating a wax ring to size
& more
Your Instructor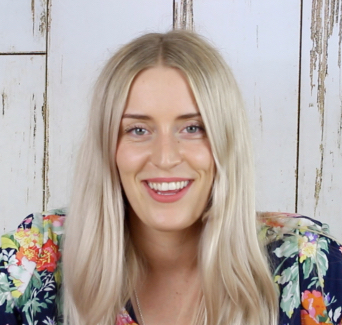 Sophie Arnott is an experienced designer/ maker with her own jewellery brand (Anvil & Ivy Jewellery) she teaches at the London Jewellery School studios in Hatton Garden as well as at her own workshop.
Tools & Materials Needed:
Wax ring tube
Saw frame and wax saw blades
Scalpel
Double-ended wax file
Sand paper (400, 600, 800 and 1000 grade)
Wax ring reamer
Sharpie or black marker pen
Enroll today for instant access to the video tutorial and downloadable notes all for FREE. We look forward to welcoming you on to the course :-)
Course Curriculum
Make a Wax Carved Ring - With Sophie Arnott
Available in days
days after you enroll
Student Work...
Below, a beautiful ring made by Joanna Duncan, Designs by JoJo