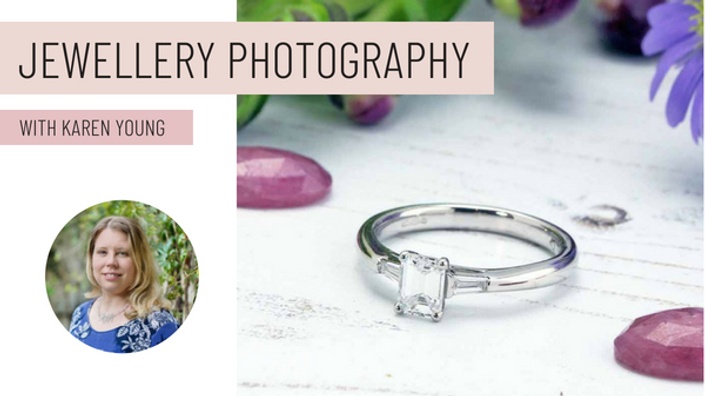 Jewellery Photography
Learn to take stunning photographs of your jewellery from home
Jewellery Photography Course

Join us in this comprehensive and exciting course all about jewellery photography.

If you are a jeweller wanting to learn to take professional quality images of your work from home or your studio this is the course for you.
Taught by the talented jeweller and photographer Karen Young who teaches Jewellery Photography at the London Jewellery School and has been selling her work online through etsy and her own website for years. Her images are stunning and here she reveals just how it is done.

What is covered?
A lot! Including...
How to use a camera
Selecting which camera and equipment you need
How to photograph and edit on a phone
Light metering
Taking photos manually
How to get crystal clear focus
Using aperture, shutter speed and ISO
How to set up your studio
Photographing jewellery on a white background
Lifestyle photography
Model photography
Flatlay photography (perfect for instagram!)
And much much more
Photography is your No.1 marketing tool as a jeweller so we want you to get it right!
This course will take you from beginner through to experienced jewellery photographer and members will also have access to exclusive masterclasses with Karen and ongoing support from us in the community.
Your Instructor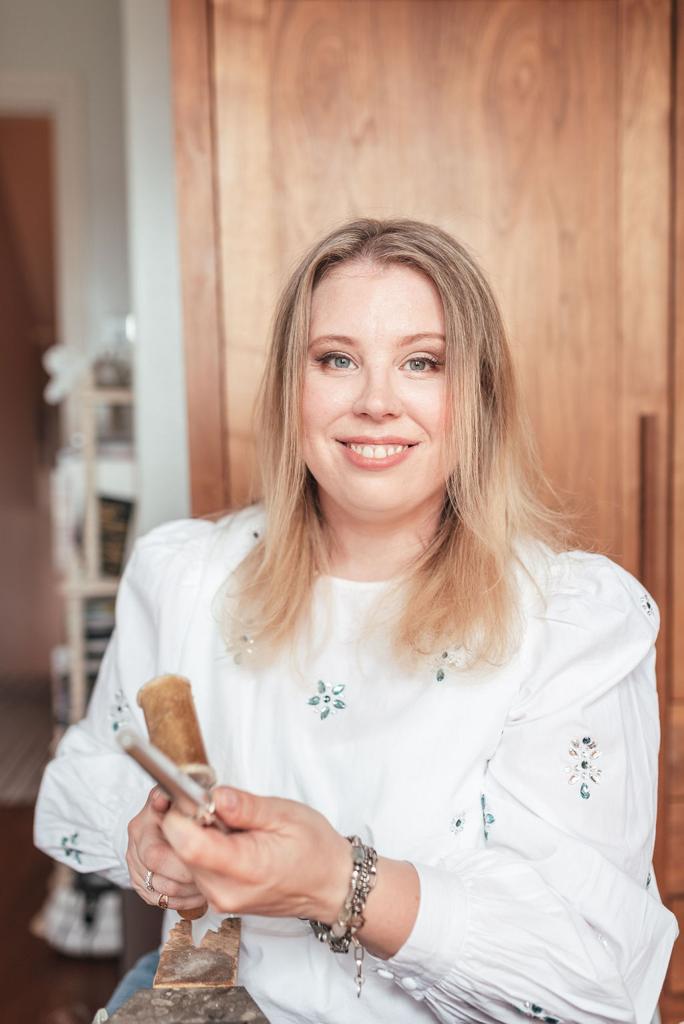 Karen is an experienced marketing manager, runs her own jewellery business and etsy store as well as teaching jewellery photography and silversmithing courses at the London Jewellery School. She has a wealth of knowledge when it comes to jewellery photography and running a jewellery business.
What kind of photography will I learn?
On a white background

Model Shots

Lifestyle Shots

Flat Lays

What camera do I need for this course?
At the very least you need a smartphone that can take pictures. We recommend using a DSLR camera for your jewellery photography, information on how to choose a camera and affordable options are included in the course. If you don't have a camera yet you can still take the course and use the principles on your phone, then work up to getting a camera when you can.
I am brand new to jewellery photography is this course for me?
Yes, beginners are very welcome on this course. It is a very intense and in-depth course so may be a lot to take in. Take it at your own pace and we are here for support. Remember that practice makes perfect and you can totally do this!
I have done some jewellery photography before is this course for me?
There is so much included that most jewellers will be able to learn something new from this course, even if you take your pictures already. I have been taking photos of jewellery for nearly 10 years and still learnt tons from Karen. If you are unsure take a look at the curriculum outline below. There is always more to learn.
Can I take the course at my own pace?
Absolutely, you will have access to the course for as long as you are a member, or for lifetime if you buy it separately, so either way plenty of time to work through the content.
What other equipment do I need?
Karen will take you through all the options in the course, but as a rough idea, some lights, a light tent a tripod and some props are the main things you need. Most of these can be improvised if money is tight and you can build up your setup over time.
Student work ...
Here are some photographs taken by students that have taken this online course
(Left to right) Charlotte Taylor, Katharina Vey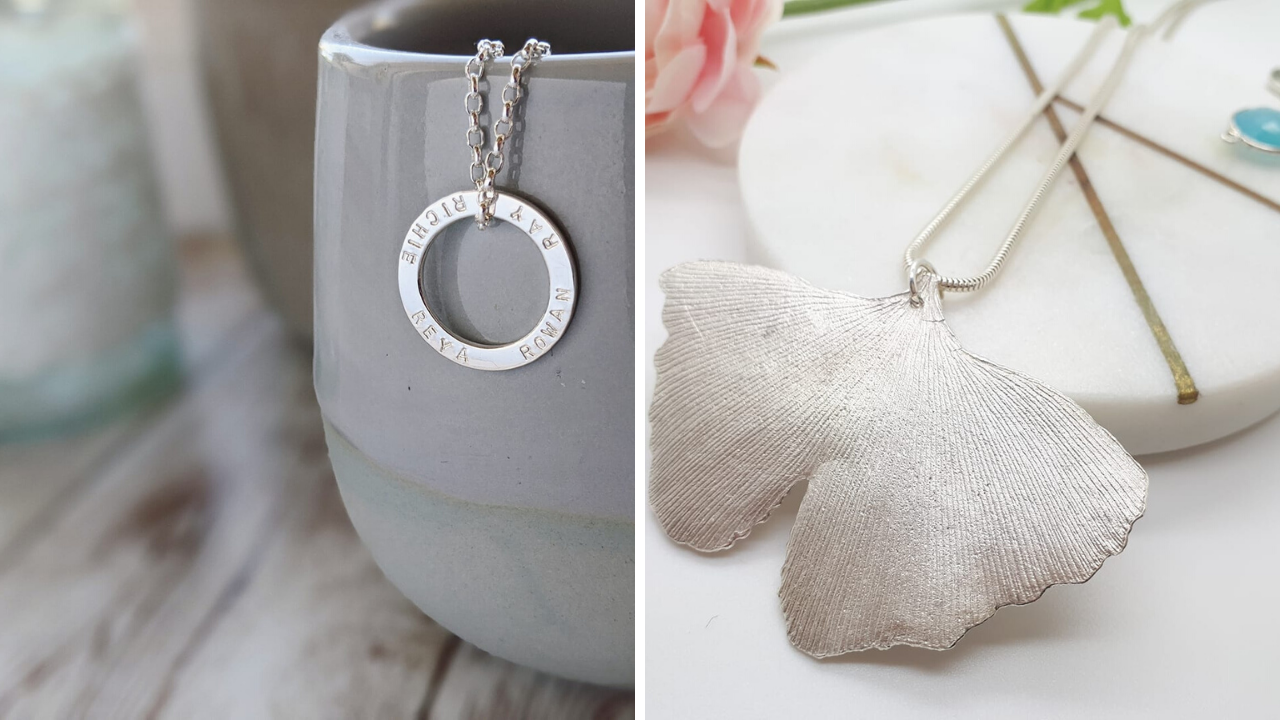 Photos by Riham Saleh (below)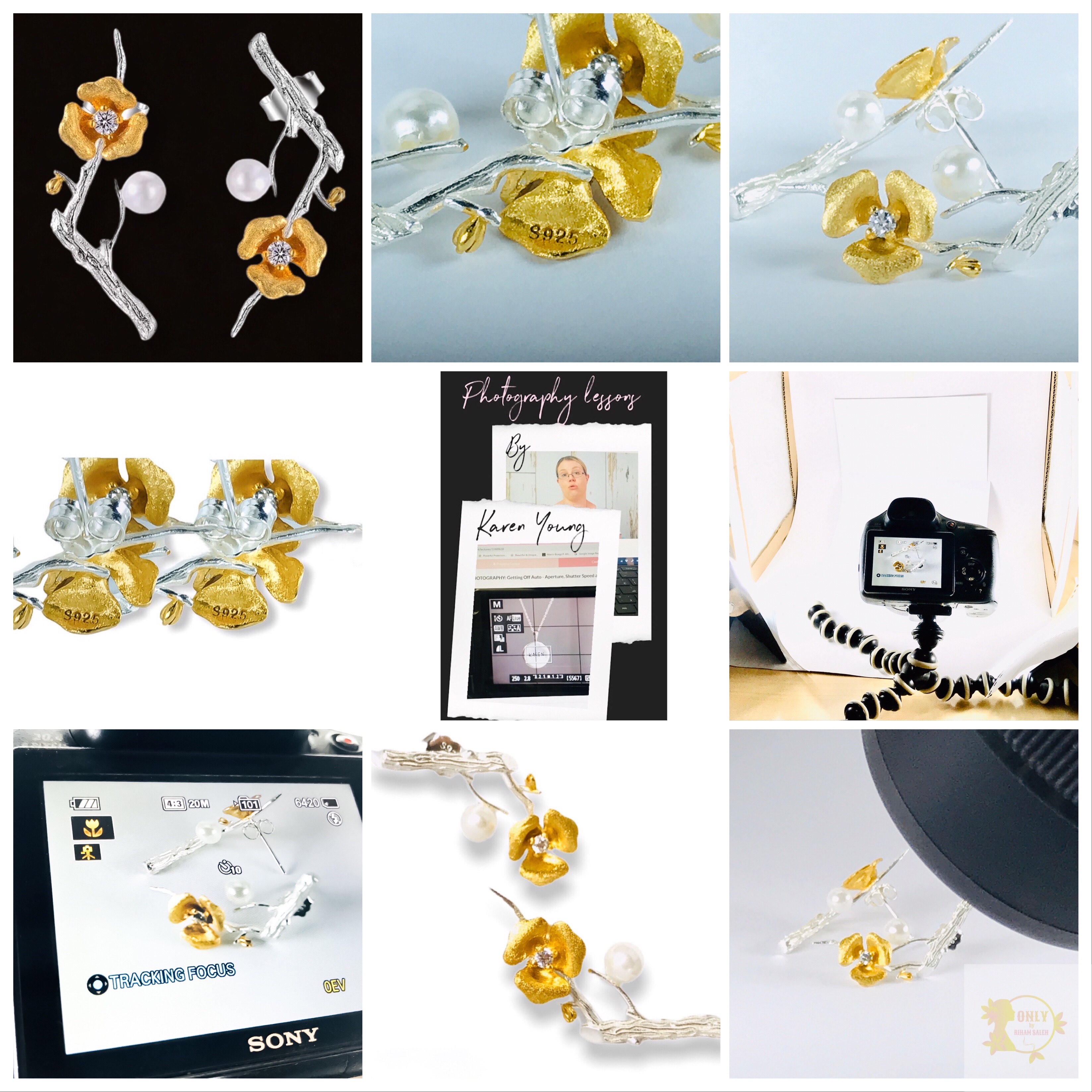 Photos by Sandi Coryell, @august1977artisan_jewelry (below)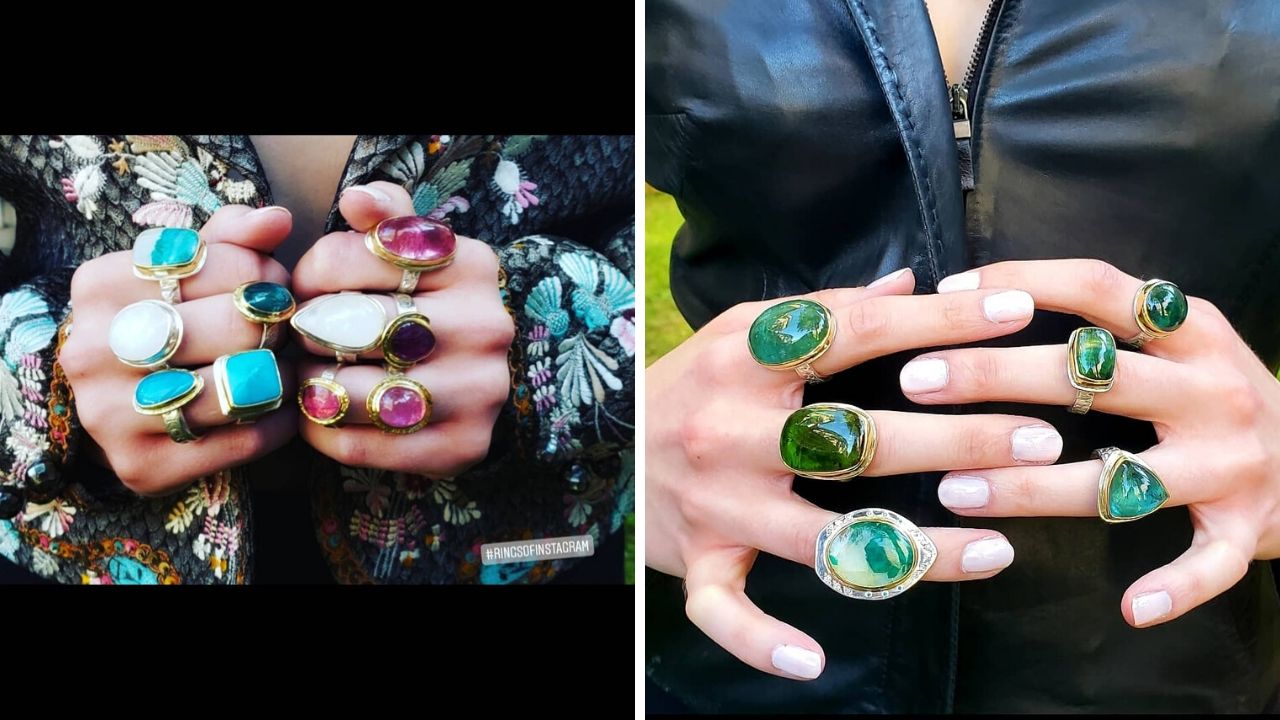 Enrol today and master this important skill once and for all