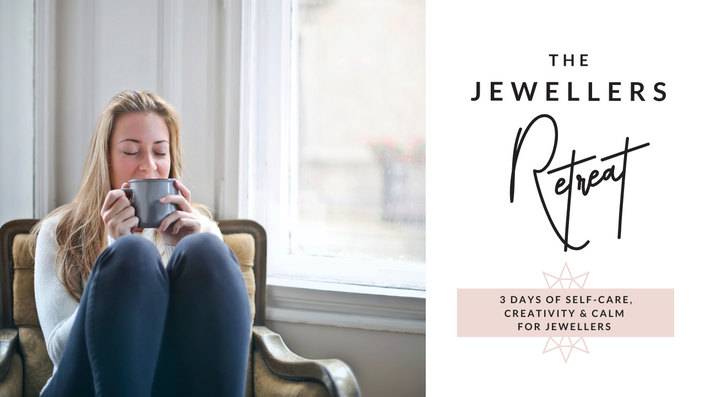 The Jewellers Retreat
3 Days of Self-Care, Creativity & Calm for Jewellers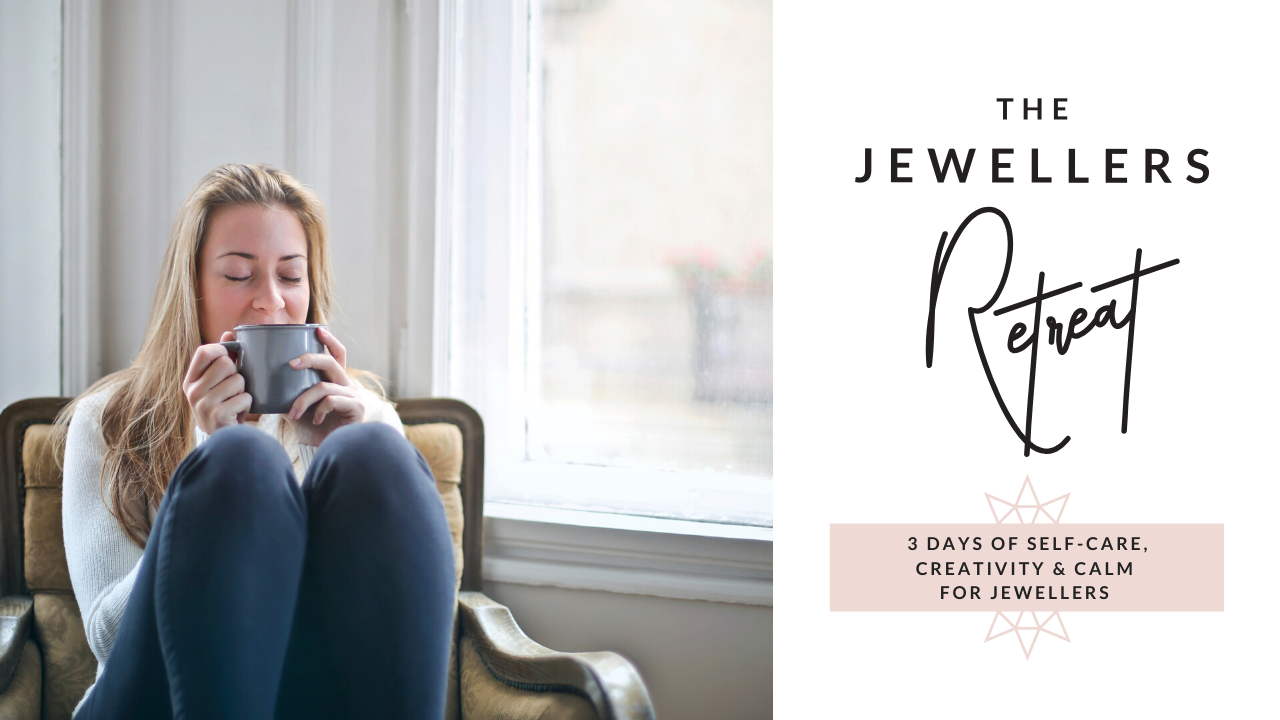 All around the world we are experiencing unprecedented events.
If you are on lockdown and feeling isolated
If you are anxious about yourself, your family and your business
If you feel like you've lost your creative mojo
Please know that you are not alone.
If you are feeling any or all of this then we would love to invite you to our very special FREE Jewellers Retreat.
We have thought long and hard about what will help us at this time and have invited some guest speakers to share their wisdom on different aspects of jeweller's lives.
And as we can't meet in person at the moment we will meet in a caring and positive online space.
Interested? Great!
Here are the details:
The Jewellers Retreat will run from 14th-16th April 2020
There will be two live online sessions per day:
The first will be 7.30pm-8.25pm BST
The second will be 8.30pm-9.20pm BST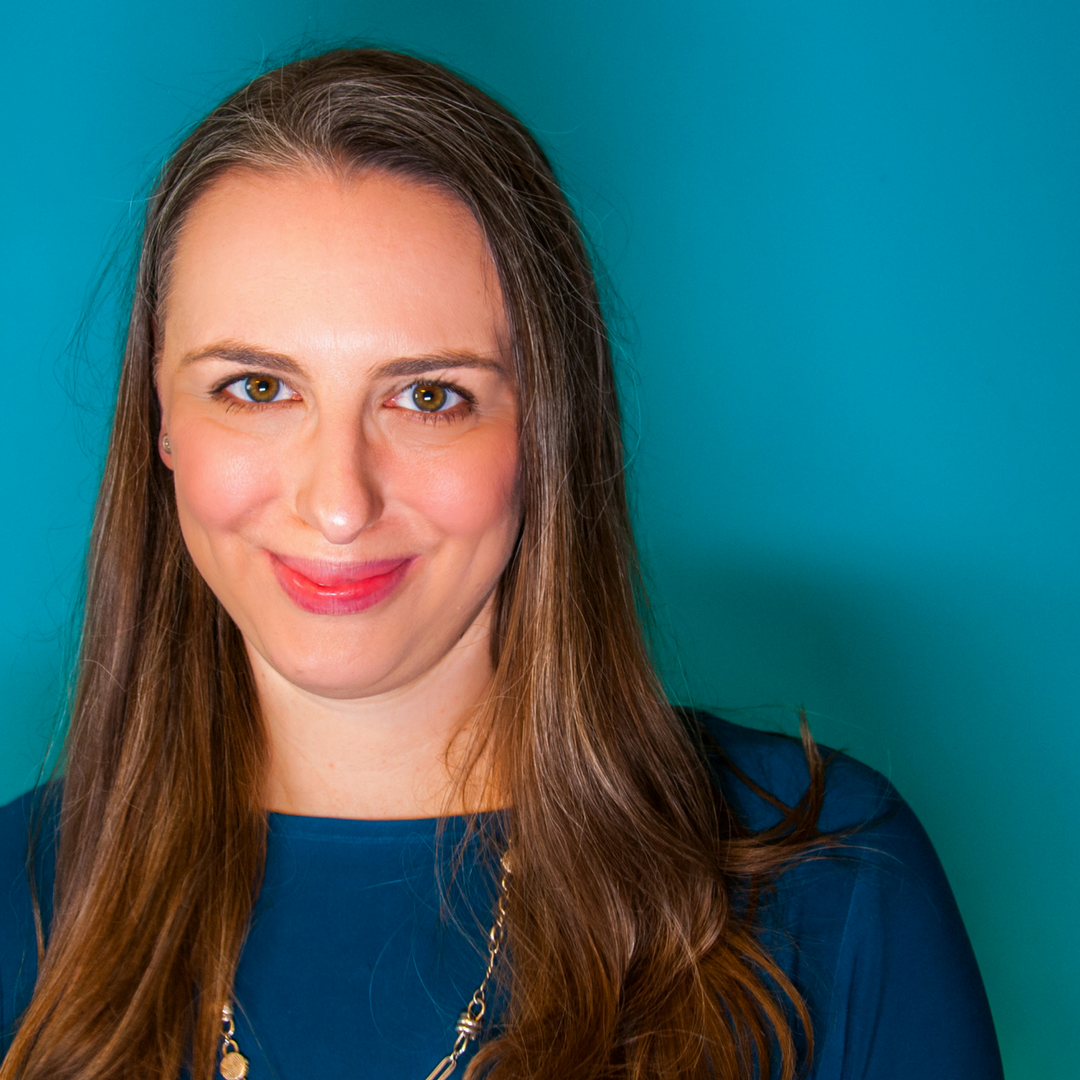 Tuesday 14th April 2020, 7.30pm - 8.25pm BST
Self care for jewellers with Anna Campbell
YOU are your most important asset. But are you taking care of yourself?
In these times of uncertainty and social isolation we want to give you some strategies and ideas to build self-care into your working life both now and in the future.
About Anna

Anna is the part time community manager for Jewellers Academy. She also runs her own jewellery school in Edinburgh called Jewellery School Scotland. Before becoming obsessed with metal clay and quitting her job at a university Anna studied Psychology and became a qualified lecturer, teaching university level courses. She still teaches short courses in health psychology and positive psychology (the study of happiness and wellbeing).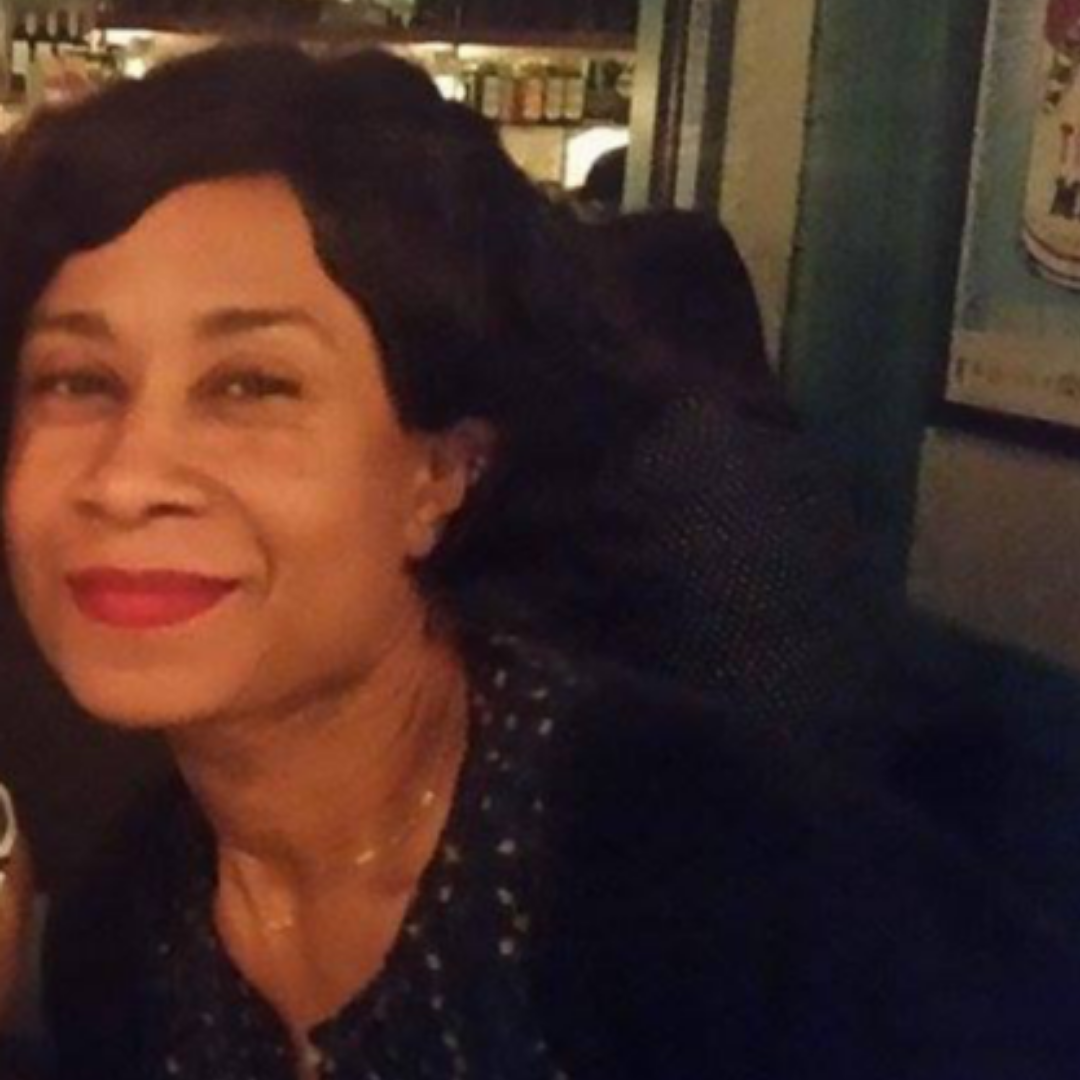 Tuesday 14th April 2020, 8.30-9.30pm BST
Yoga for jewellers with Susie Vandie
Susie will be taking you through some yoga poses and breathing exercises that are particularly helpful for jewellers.
About Susie
Susie has been practising yoga for 15 years and teaching for 8 years. She's taught classes for brands such as Lululemon and Reebok and she teaches public and private yoga and mindfulness meditation classes across London.
When she's not teaching yoga, Susie can be found manning the admin desk (as Studio Coordinator) at the London Jewellery School and rediscovering her creative skills in our evening classes. She's slowly getting hooked….
To find out more about Susie's physical and virtual yoga and meditation classes please visit her website at www.yogiccircle.com
What do I need to bring to this session?
Susie will be working through some yoga designed for beginners and we'd love you to take part in the session if you can. Some loose, comfy clothing is a good idea (don't worry, you won't be seen on screen so get out those old yoga pants!). Switch your phone on silent and try to persuade your family not to interrupt! If you can, watch in a room where you have space to stretch out on the floor and get a blanket or yoga mat if you have one. Plus three chunky books will be useful for some of the poses.
If you don't have space or aren't able to join in for health reasons then please do still attend as the session will include some meditation that you will be able to participate in and will be a calming experience.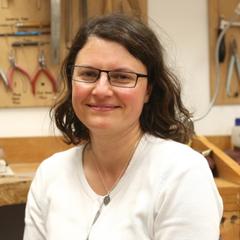 Wednesday 15th April, 7.30-8.25pm BST
Finding your calm with Mireille Najm
This session looks at how anxiety is caused by stress, worry, doubt and fear and how we can use effective tools and strategies to find our inner calm again.
About Mireille
Mireille is the Manager of the London Jewellery School. Her career has been spent working mainly in sales and Mireille uses meditation as a a daily practice as well as having 8 years experience in the horticulture industry working with the therapeutic power of plants.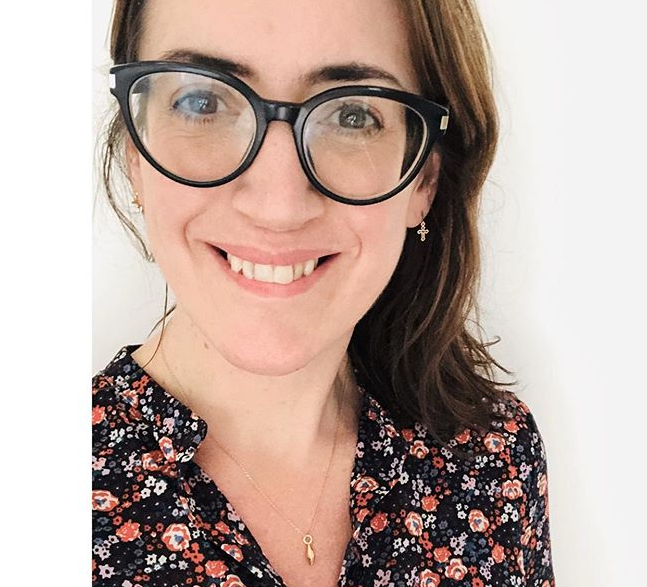 Wednesday 15th April, 8.30-9.30pm
Creating without purpose with Elin Horgan
Sometimes it's hard to just get started with designing and making. This session is about adopting a more unfocused and childlike approach to creativity, emphasising process rather than outcome. The session will be about quick and easy ideas that you can incorporate into your daily routine that help you get into that creative flow!
About Elin
Elin is a jewellery designer and maker who is inspired by abstract art, architecture and the urban environment. Specialising in hand crafting modern, minimal luxury jewellery from her Bristol studio.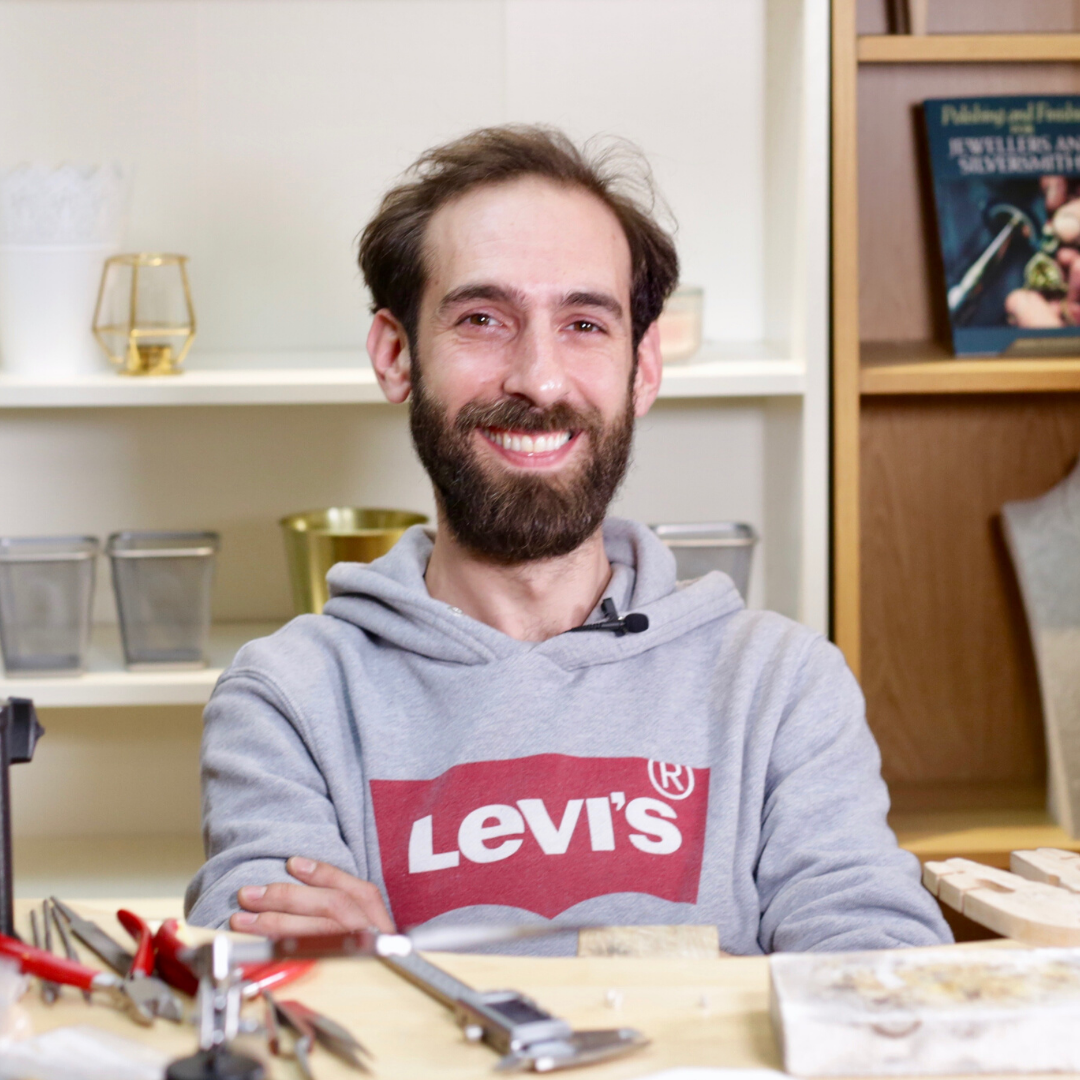 Thursday 16th April, 7.30-8.25pm BST
Bench tips with Stelios Karantonas
Join Stelios from his home studio to learn some tips and tricks of the trade.
About Stelios
Stelios is a Greek designer with numerous impressive accomplishments; these include two scholarships in prestigious institutions and working as a freelance designer/maker in Thessaloniki and Athens, Greece. Stelios has already participated in several international exhibitions. All his pieces are hand-made in his Hatton Gardens workshop, where he constantly grows as a designer, working on a variety of gemstones, 9, 18 and 22 Karat Gold and 925 Sterling Silver. His custom-made designs have created a loyal clientele and a constant workflow over the past five years.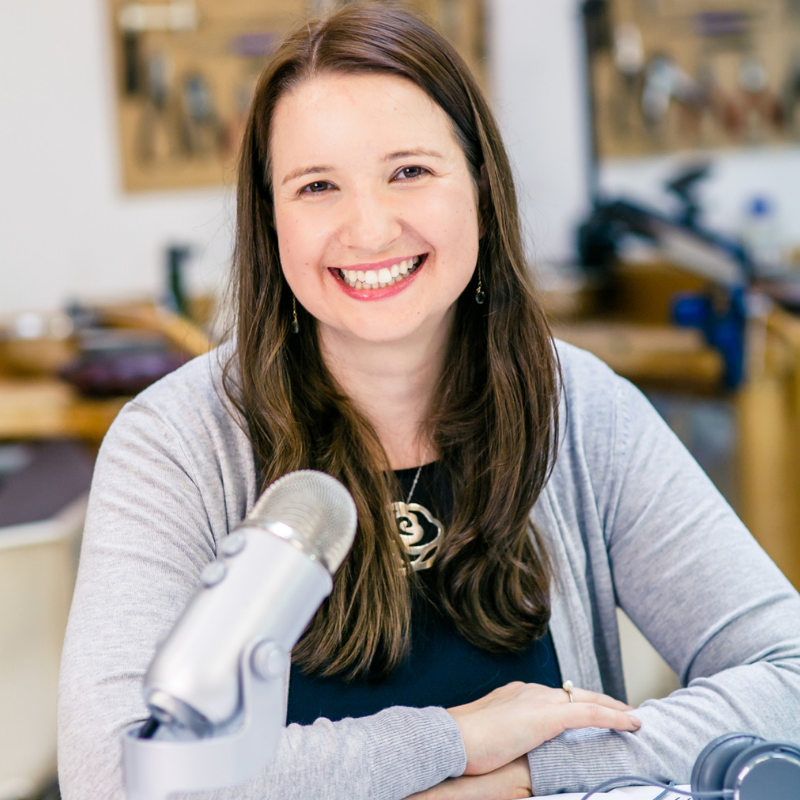 Thursday 16th April, 8.30-9.30pm BST
Running a jewellery business during turbulent times with Jessica Rose
Jessica started the London Jewellery School a week before the 2008 recession so she is experienced with running a business through challenging times. She will talk about ways to build resilience into your business and will be running a Q&A session at the end to answer your jewellery business questions.
About Jessica
Jessica is an award winning entrepreneur who has been working in the jewellery industry for 12 years. She has run lots of different jewellery businesses in her career including a fashion jewellery line, silver and gold jewellery, a fingerprint jewellery business as well as jewellery supplies. She now runs the London Jewellery School, which has trained over 30,000 jewellers, as well as Jewellers Academy. Jessica is passionate about supporting designers to make a good living from their craft.
Sounds great! How do I join?
Join now and you'll get a reminder email just before we're ready to start. Plus add a reminder in your calendar or on your phone.
There's just one link for all the sessions so
Please note, by signing up for this free course you will receive news, updates and offers from Jewellers Academy. You can unsubscribe from these at any time by scrolling to the bottom of any email from us and clicking unsubscribe.
FAQs
What if I can't join you live?
Do try to join live if you can as there's something about the energy of watching alongside hundreds of other jewellers from around the world. Plus you get to ask questions! But if you are unable to join live then do still sign up so you have access to the recording to watch when you can
Will I be on screen?
No. Only the presenter will be on-screen. You'll be able to communicate via text in the chat bar
Can I just join a few sessions?
Yes. Sign up now and make a note of the time of the session/s you'd like to attend. Sign in a few minutes before they're due to start so you don't miss anything! The link is the same for all of the sessions.
Some technical info
These sessions will be run using Crowdcast. Crowdcast runs best on Google Chrome so download the browser for free if you don't already have it https://www.google.com/chrome/
Smartphone or tablet
If you will be accessing the retreat on a smartphone or tablet download the free Crowdcast app from the App Store or Google Play Store.
Course Curriculum
First Section
Available in days
days after you enroll
This online retreat is free and you can do it wherever you are. Do join us and be a part of it