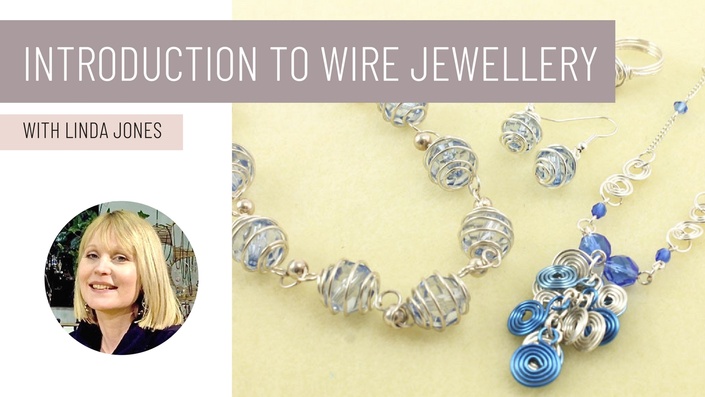 Introduction to Wire Jewellery
Make your own stunning wire jewellery including necklaces, earrings & bracelets with the lovely Linda Jones
Watch Trailer
Introduction
Join wire jewellery expert and serial author Linda Jones on a journey in to the wonderful world of wire jewellery in this creative introductory class. Learn about all of the tools and materials used before moving on to making a range of wire components and completed wire jewellery; rings, bracelets, necklaces and earrings.
The techniques covered in this course form a great foundation for developing more advanced wire jewellery skills but also equip you with everything you need to make professional quality sets of beautiful wire jewellery from home.
A fun and versatile class, suitable for complete beginners and not to be missed!
What you can make

Techniques covered
Learn about pliers, wire and basic tools used
Making components and findings in wire including: jumprings, headpins/eyepins and wire clasps
Cutting, shaping and looping wire
Work-hardening wire using a hammer
Making wire swirls, coils and caged beads
Making finished wire and bead rings
Making wire wrapped pendants
And more
Tools & Materials
Essential:
Pliers: Round Nosed
Pliers: Flat Nosed
Pliers: Chain or Snipe Nosed
Pliers: Side Cutters
Wire: 0.8mm Silver Plated Wire (20 gauge wire AWG)
Selection of beads
Hammer
Steel block
Wooden mandrel for ring making
Optional:
Beading mat
Whammer (Linda's style of Hammer)
Steel mandrel (for ring making)
59 MINUTES- 5 LESSONS - UNLIMITED ACCESS - COURSE NOTES INCLUDED - WORLD RENOWNED TUTORS
Your Instructor
Linda is an internationally renowned, UK based jewellery designer and teacher specializing in wire jewellery. She has been making for over 20 years and has 8 published project books to her name as well as an instructional DVD.
Alongside teaching Linda exhibits and sells her work nationally in shops, galleries and shows. She has been a contributor to jewellery making magazines in the U.S. and U.K. over the last 15 years and she also runs The WireWorkers Guild, a free forum for wire jewellery enthusiasts.
Reviews
'Useful, informative course that can get a beginner on their way or for more experienced jewellers, helpful tips on using a different technique. Great price and excellent kit'
- Fiona Shearer
'Perfect for fitting in around my lifestyle and schedule, as someone new to jewellery making I learnt so much about making the jewellery, the tools and handling the wire'
- Helene Butler
'I especially like that learning wirework techniques will enable me to be a lot more creative in my jewellery making than just stringing beads. Having the kit too means you can get straight to the doing. And the kit is brilliant, quality tools which will last forever - you need good tools'
- Margret Leitch
'The course was beautifully presented, the quality of the tools in the kit were excellent and Linda looked and sounded very professional. This is expert tuition in your own home'
- Sara Lacey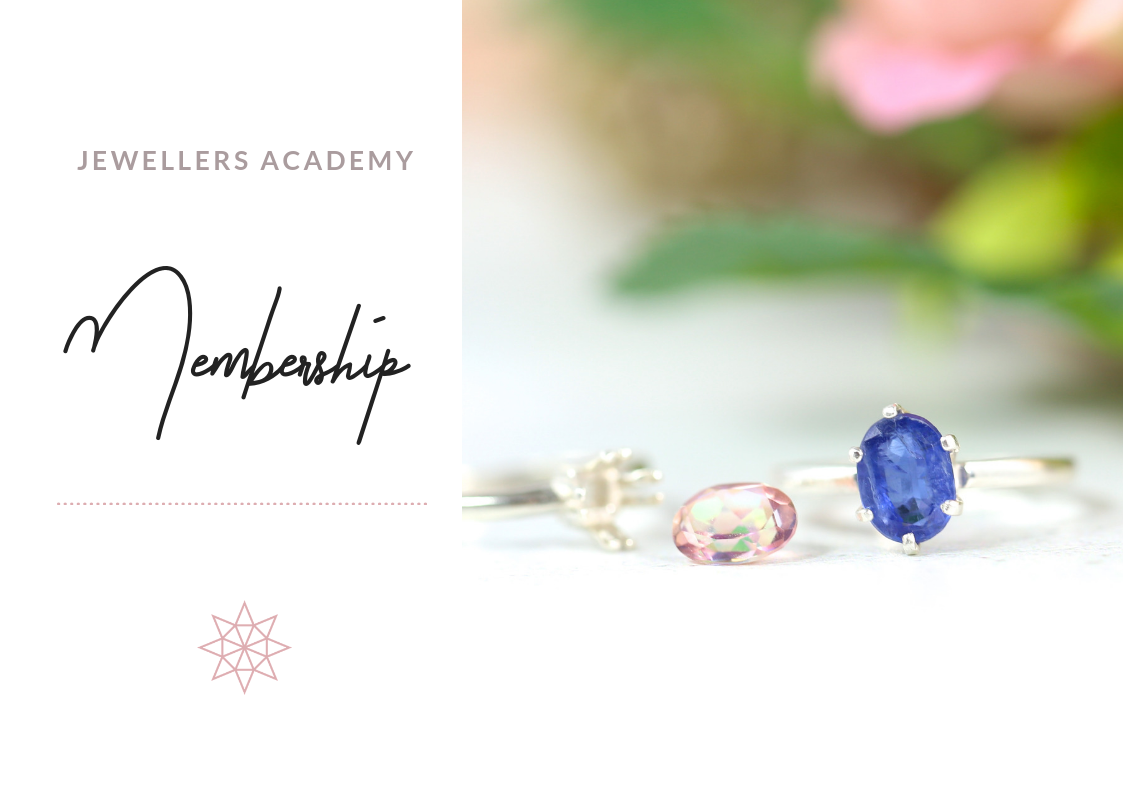 Before you enrol on this course did you know that if you join Jewellers Academy membership you get access to ALL of our online jewellery making AND specialist jewellery business courses? Member benefits include
All current online courses including the 8-week Jewellery Business Bootcamp PLUS all the courses planned for the year including intermediate silver jewellery, stone setting shaped cabochons, stone setting in wax and collet setting
Monthly online masterclass
Monthly live Q&A where you get your questions answered
Exclusive Facebook community of like-minded jewellers
Exclusive discounts including for the London Jewellery School, Cookson Gold and more
You can get all of this, INCLUDING this course, for £365 for annual membership or you can choose the monthly payment option of £39 per month
(For our US friends £39 is $50 US approx. £365 is $476 US approx. The exact cost in any currency other than GB pound depends on the exchange rate at the time of purchase. You will see the cost in your currency before you process the payment)
Just want this course? No problem! Click below to enroll on the course now and get instant access.