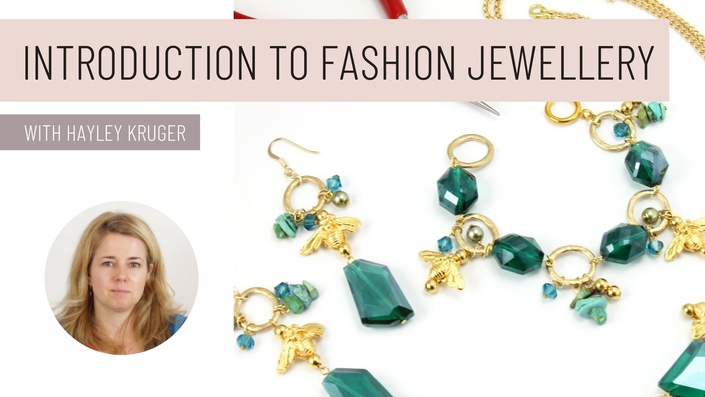 Introduction to Fashion Jewellery
Enter the world of fashion and design your own trend-based jewellery collection with Hayley Kruger
Watch Trailer
Introduction
Make your own stylish fashion jewellery using a range of beads, wire and chain and guided by fashion jewellery expert Hayley Kruger.
Hayley will guide you through all the basics of making your own fashion jewellery including attaching beads to chain, using different metal components and laying out your designs before creating a matching necklace, bracelet and earrings set.
Once you have mastered the fundamental techniques you will look at top tips for getting inspirations for your designs and can apply all these elements to create your own sets of bespoke, trend-focused jewellery.
This is a great follow on class from the 'Jewelry Making for Absolute Beginners' by Jessica Rose and is suitable for complete beginners.
What you can make
Techniques covered
Introduction to the tools and materials used
Laying out your designs and gaining inspiration
Cutting wire and creating loops
Opening and closing chain links
Using a range of beads, findings, chains and cast components
Making a matching set of earrings, necklace and bracelet
Tools & Materials
Essential
Pliers: side cutters
Pliers: chain nosed pliers or flat nosed x 2
Pliers: round nosed pliers
Selection of beads (including large feature beads and medium and smaller beads for clustering)
Findings: Silver plated jumprings
Findings: Silver plated clasps x 2
Findings: Silver plated headpins
Findings: Silver plated earhooks
Selection of silver-plated chain
Optional
Silver spikes with loops on (or other cast components)
Gold-plated selection of chain and findings
Beading mat
Swarovski crystals
80 MINUTES - 4 LESSONS - UNLIMITED ACCESS - COURSE NOTES INCLUDED - WORLD RENOWNED TUTORS
Your Instructor

Hayley Kruger is a South African raised, UK based designer. After completing a degree in Silversmithing, Jewellery & Allied Crafts, Hayley went on to design costume jewellery for many of the UK's High Street's most recognizable names such as Marks & Spencer, River Island, Morgan, Next and Lola Rose.
She is skilled in a vast range of jewellery making skills from traditional benchwork through to using leather, suede and mixed media. The inspiration behind her work stems from the vibrancy of the regions she has lived in and the strong personalities who have influenced her life.
Having always loved making things, whether they be craft, accessories or jewellery, alongside running her business, she regularly teaches at the London Jewellery School to help pass on some of her knowledge and passion for jewellery to others.
Reviews
'Everything you need in one plate to learn how to make something beautiful. Was useful to have everything you need, especially if you are new to jewellery making'
- Anna Robertson Davis
'The course is clear and easy to use. Best of all you finish it with a fashionable and wearable set of jewellery - thank you!'
- Laura Jane Gilmore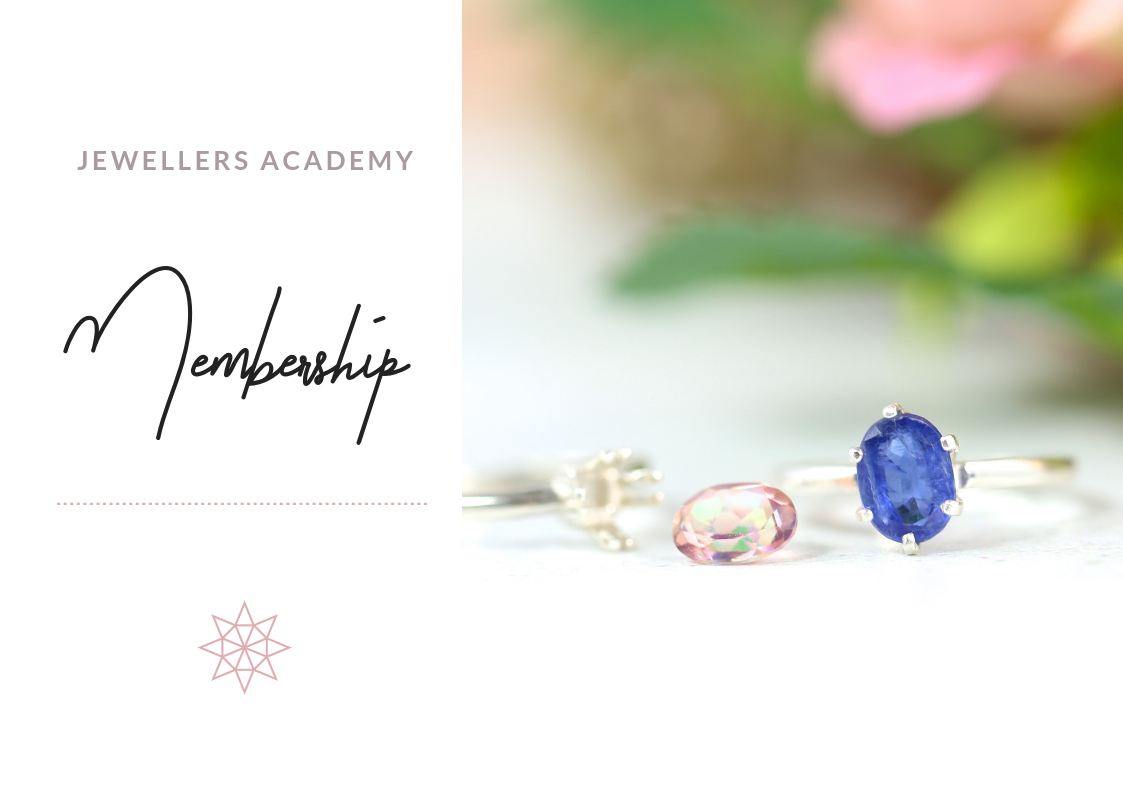 Before you enrol on this course did you know that if you join Jewellers Academy membership you get access to ALL of our online jewellery making AND specialist jewellery business courses? Member benefits include
All current online courses including the 8-week Jewellery Business Bootcamp PLUS all the courses planned for the year including intermediate silver jewellery, stone setting shaped cabochons, stone setting in wax and collet setting
Monthly online masterclass
Monthly live Q&A where you get your questions answered
Exclusive Facebook community of like-minded jewellers
Exclusive discounts including for the London Jewellery School, Cookson Gold and more
You can get all of this, INCLUDING this course, for £365 for annual membership or you can choose the monthly payment option of £39 per month
(For our US friends £39 is $50 US approx. £365 is $476 US approx. The exact cost in any currency other than GB pound depends on the exchange rate at the time of purchase. You will see the cost in your currency before you process the payment)
Just want this course? No problem! Click below to enroll on the course now and get instant access.