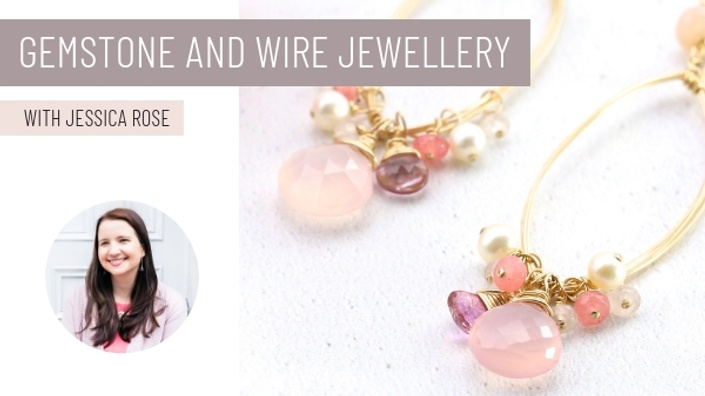 Gemstone and Wire Jewellery
Learn to make stunning gemstone and wire jewellery from home
Watch Trailer
Learn to make beautiful gemstone and wire jewellery in this beginners level course with Jessica Rose.
Through the course you will learn the following key techniques:
Briolette wrapping
Creating wire loops
Creating shapes in wire to wrap your gemstones in
Working with cast components
incorporating chain into your designs
Using mini-mandrels, pliers and beading tools
And much more
We will be making a range of beautiful projects together - you can see some of these below: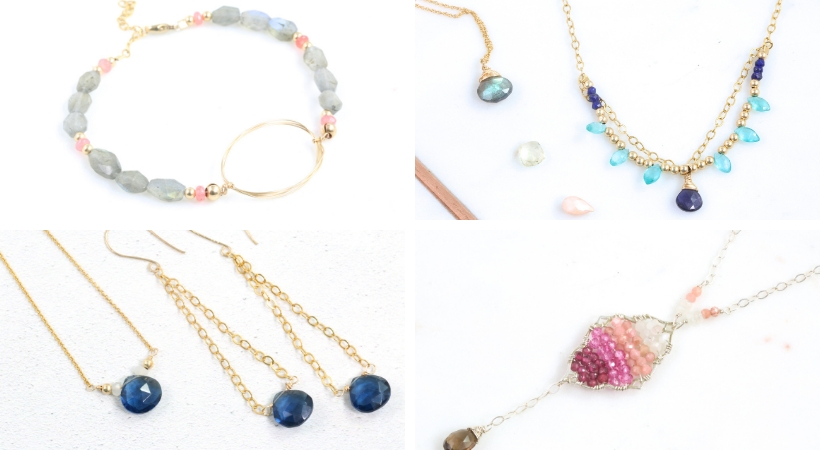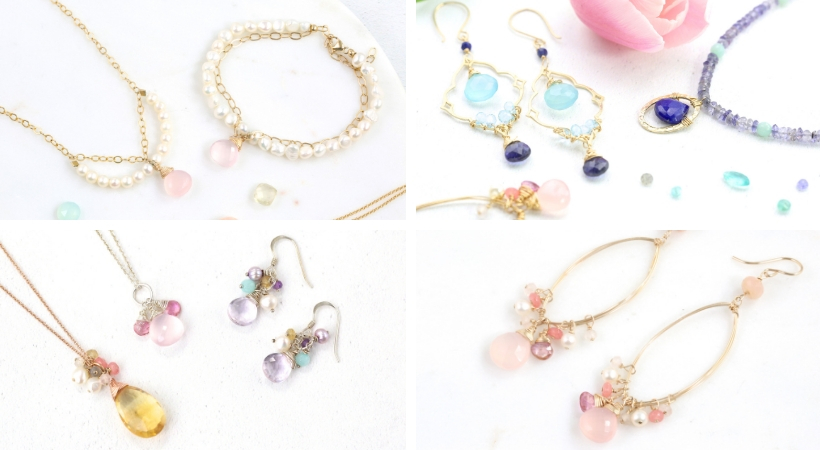 No previous experience is needed to take this course however if you are brand new to jewellery making we recommend you also take the FREE online course 'Jewellery Making for Absolute Beginners'.
Your Instructor

Hi I'm Jessica, a jewellery designer-maker and the Founder of Jewellers Academy and of the award-winning London Jewellery School, which is Europe's largest independent jewellery training company. The school is based in London's Hatton Garden and runs 100's of classes throughout the year for all people of all abilities.
I am extremely passionate about jewellery making and spend most of my time supporting jewellers to run their own sucessful jewellery businesses. I am here to help you in any way I can with your jewellery making and look forward to learning more about you and your creations.
I would love to connect with you on Instagram: https://www.instagram.com/jewellersacademy/
TOOLS & MATERIALS:
You don't need many tools or materials for this course see the list of suggested items below and a full list breakdown in the course notes.
We have teamed up with Kernowcraft to put together a kit of materials for this course. You can see more details on purchasing the kit from them here >
https://www.kernowcraft.com/collections/build-a-to...

TOOLS:
Pliers set: chain-nosed, round-nosed, flat-nosed and cutters.
Bead Mat
Multi-mandrels
Ruler
MATERIALS:


Project 1: Briolette wrapping (technique based)

Briolette
0.4mm wire (approx 15cm)
Project 2: Bar necklace (technique based)
Small selection of beads (3-10)
Chain necklace
O.4mm wire (10cm)
Project 3: Bracelet with made component
0.4mm wire (1 metre)
Crimps x 4
Crimp covers x 4
Beads for bracelet (enough to cover 3/4 of a bracelet length (can be mixed beads)
Small piece of silver chain for safety catch (approx 4cm) big enough loops to attach clasp
Lobster clasp
Nylon thread 0.3mm
Project 4: Wire wrapped component necklace
Shaped Component in gold or silver
0.4mm wire approx 1/2 meter
Briolette
Small beads (approx 20)
Chain for necklace
Clasp
Jump rings x 2
Project 5: Chain necklace with gemstones
Chain for necklace length
Magnetic clasp (could be any clasp)
0.4mm wire (approx 40cm)
Nylon thread 0.3mm
Pearls x 14
Rose quartz briolette (faceted)
Crimps x 2
Crimp covers x 2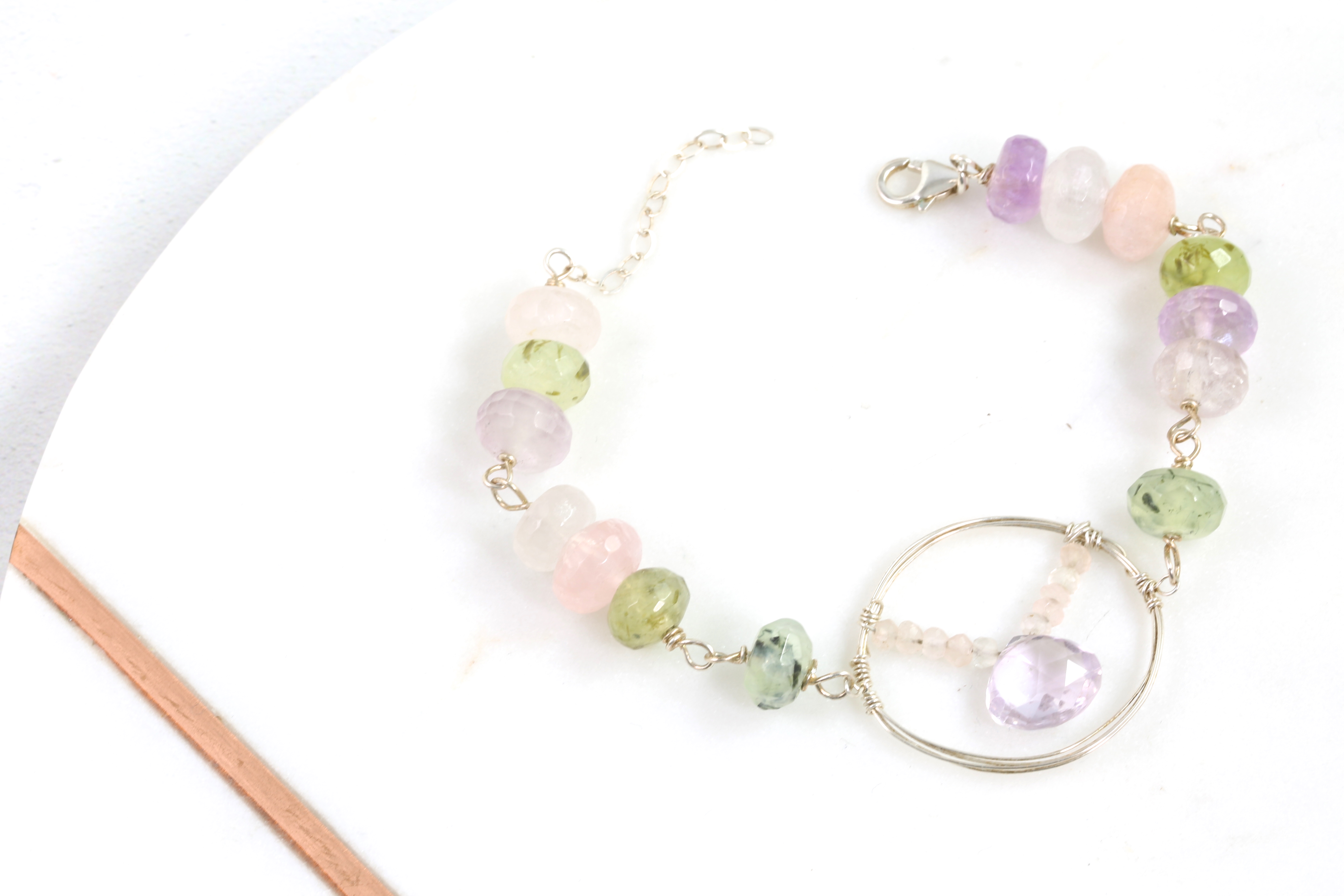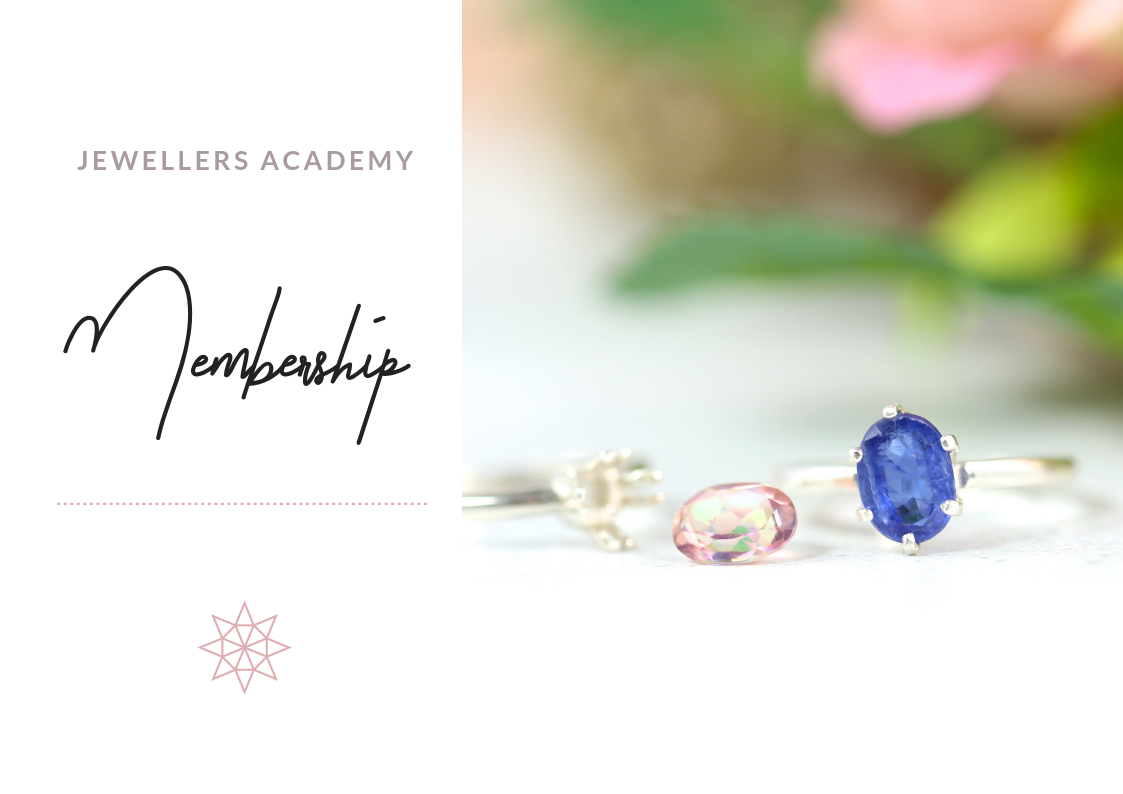 Before you enrol on this course did you know that if you join Jewellers Academy membership you get access to ALL of our online jewellery making AND specialist jewellery business courses? Member benefits include
All current online courses including the 8-week Jewellery Business Bootcamp PLUS all the courses planned for the year including intermediate silver jewellery, stone setting shaped cabochons, stone setting in wax and collet setting
Monthly online masterclass
Monthly live Q&A where you get your questions answered
Exclusive Facebook community of like-minded jewellers
Exclusive discounts including for the London Jewellery School, Cookson Gold and more
Just want this course? No problem! Click below to enroll on the course now and get instant access.