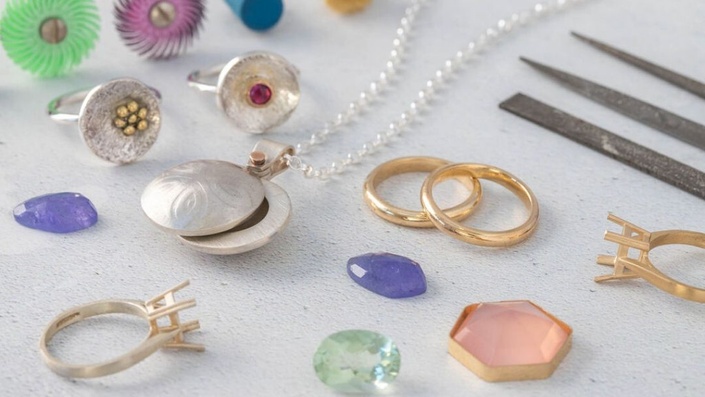 Diploma in Silver Jewellery 2021
From Complete Beginner Through to Professional Jeweller in 1 Year Online Training
Thank you for your interest in the Diploma in Silver Jewellery
Enrolment is SOLD OUT for the September 2021 intake.
If you would like to go onto our waiting list to hear when we are open for enrolment for 2022 please add your email address here and we'll be in touch!
---
Welcome to the payment page for the Diploma in Silver Jewellery 1 Year online study course.
Scroll down to see the options to start your 12 month payment plan though Stripe, our secure system. Or if you prefer to pay in full.

If you would like to find out more about the course visit: https://www.jewellersacademy.com/diploma
If you have any trouble paying please get in touch with us [email protected]
If you already have the tools/materials you need or want to purchase them yourself you can find a list here
This course is certified by the London Jewellery School and delivered in partnership with Jewellers Academy.
NOT IN THE UK?
That's fine! Time zone is not an issue for this course. We currently have students on the Diploma in Silver course from the UK, USA, Australia, all over Europe, Falkland Islands, Dubai, Saudi Arabia and Bahrain
If you are purchasing in a currency other than pounds sterling, when you go to put the purchase through you will see the exact cost in your currency before proceeding with the payment.
As an approximate guide, the price of the Diploma is:
COURSE FEE £2,978 - 3400 Euros, $4060 US
TOOLS FEE: £978 - 1100 Euros, $1360 US

MATERIALS FEE: £897 - 1000 Euros, $1230 US

TOTAL (COURSE + TOOLS + MATERIALS): £4,853 - 5400 Euros, $6700 US


(The exact price you pay will depend on the exchange rate at the time of purchase)
This course is closed for enrollment.