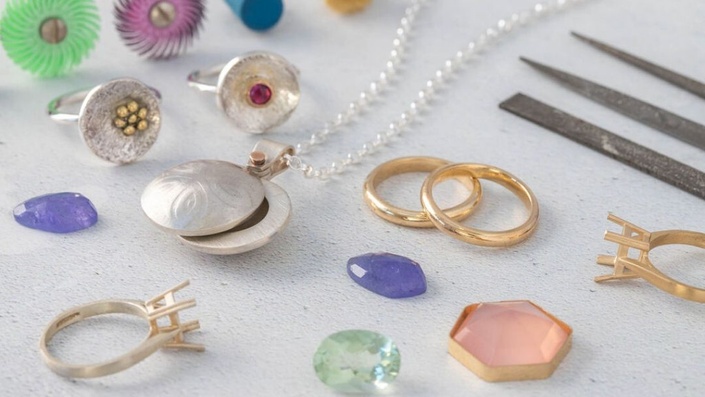 Diploma in Silver Jewellery 2020
From Complete Beginner Through to Professional Jeweller in 1 Year Online Training
We will open for enrolment for 2021 on Monday 4th January 2021
Join the 2021 Diploma waiting list
---
If you already have the tools/materials you need or want to purchase them yourself you can find a list here
Welcome to the payment page for the Diploma in Silver Jewellery 1 Year online study course. Scroll down to see the option to start your 12 month payment plan though Stripe, our secure system.
If you have any trouble paying please get in touch with us [email protected]
We look forward to welcoming you on to the Diploma starting on 21st September 2020
This course is certified by the London Jewellery School and delivered in partnership with Jewellers Academy.
This course is closed for enrollment.