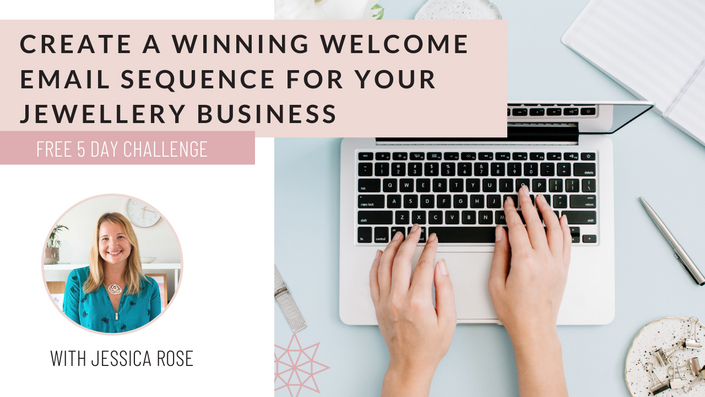 Create a Winning Welcome Email Sequence For Your Jewellery Business - 5 Day Challenge
Join this FREE challenge to get your welcome emails sorted in 5 days
Email marketing continues to be the best way to get engagement and drive sales, with $36 made for every $1 spent on email marketing (Litmus, 2022)
A huge 99% of email users check their inbox every day (OptinMonster, 2020)
AND your welcome email is your most opened email - with more than 8 out of 10 people opening and reading it (GetResponse, 2020)
It stands to reason - your customer has just subscribed because they are interested in knowing more about you and what you do. But what do you send them?
Does it feel like a lot of pressure to get it right? Do you feel overwhelmed by email marketing and just don't know where to start?
Then don't worry. Start here. I'm here to help.
In this FREE 5 Day Challenge, I will walk through with you what to do to create a winning welcome email sequence that will help you connect more deeply with your customers and get sales. By the end of the week you will have your welcome email sequence handled and automatically sending so you can get it off your plate.
Sounds good?
Here's what to do.
Click join the challenge now. And that's it!
Every day, starting on Monday 27th June 2022 you will have a prompt and a small task to complete. This will be sent to you via email and can be found when you login to www.jewellersacademy.com in the challenge area.

What will we be covering?

Day 1 - Planning - it's time to map out your welcome email sequence to suit you and your customers
Day 2 - Email 1. This is your most opened email and I will be giving you tips on what is working right now for jewellers in this email
Day 3 - Time to get going - today you will finalise your first email, choose your images etc
Day 4 - Email 2 in the sequence is your origin story. Customers that value handmade are buying into you and your story as much as they are buying your jewellery so telling your story well helps deepen your connection
Day 5 - Email 3 is the final email in your welcome sequence and this is about your product - sharing your most recent collection and asking for the sale
I will be going live every day this week on Instagram @jewellersacademy at 9am starting on Monday 27th June to talk about what you need to do that day and giving you some bonus tips
What you can learn:

Don't worry you are not alone! Throughout the challenge, I will be breaking down how to write a winning email sequence so you can get it done in small steps.
Each day you'll get an email, with tips and advice on what to write and share in order to help you connect with your ideal customer.

Use this challenge as a time to get your welcome email sequence ticked off your list.
By the end of the week, you will have a sequence of three emails ready to start sending!
Posting for the Challenge:
If you're sharing about participating in the challenge, do tag us using the hashtag #jewellersacademy and @jewellersacademy in your 'stories' so that we can come and find and share them too!
I know this is a gamechanger for jewellers and that 95% of jewellers are not doing this so why not be in the top 5% by the end of the week.
With love,
Jess x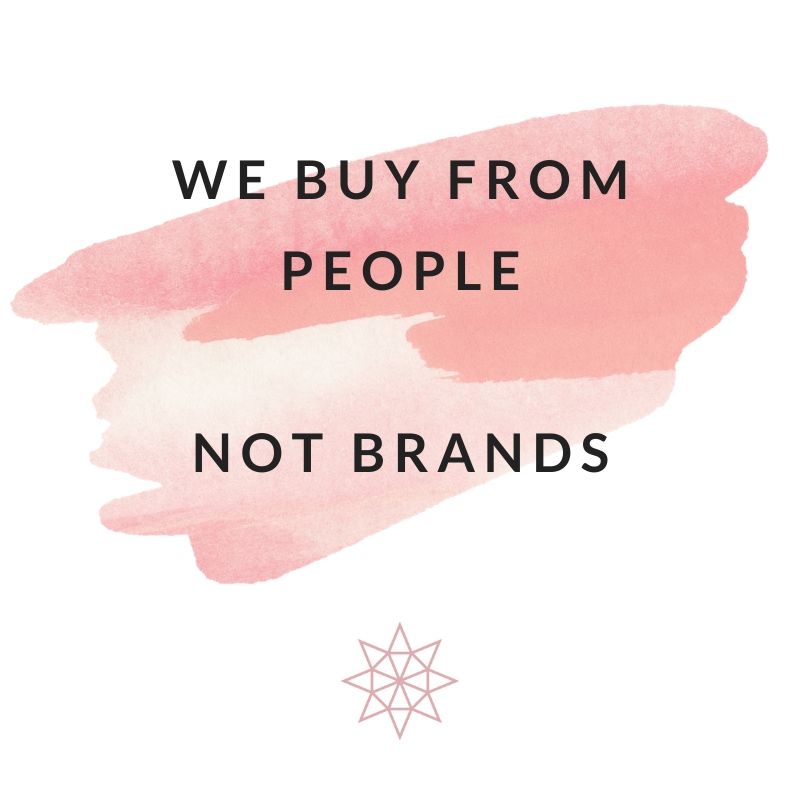 Course Curriculum
Day 1 - Planning - it's time to map out your welcome email sequence to suit you and your customers
Available in days
days after you enroll
Day 2 - Email 1. This is your most opened email and I will be giving you tips on what is working right now for jewellers in this email
Available in days
days after you enroll