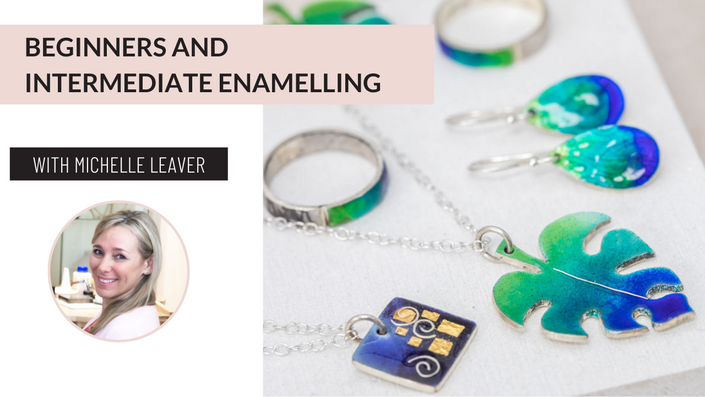 Beginners and Intermediate Enamelling for Jewellers
Learn how to add beautiful colour to your jewellery designs with enamel
Watch Trailer
Learn how to add beautiful colour to your jewellery designs with our Beginners and Intermediate Enamelling online course!
In this course, experienced enamel jeweller Michelle Leaver will take you through different ways to add enamel, wire elements and gold foil to your jewellery designs.
These techniques will really open up your jewellery design and making possibilities.
What Techniques are covered?
Beginners Enamelling
Dry sifting enamel technique
Wet packing enamel technique
Using transparent enamels to show the texture of the metal underneath
Adding decorative wire elements to your designs
Preparing your enamel for wet packing
How to fire your enamel - dos and don'ts
Troubleshooting
And more
Dry sifting enamel

Wet packing enamel

Intermediate Enamelling
Build on the skills you learned on the Beginners Enamelling to add complexity to your designs.
On this intermediate level course you will learn:
The ronde-bosse technique - enamelling a rounded surface including rings and domed pieces
How to prepare a ring for enamelling
How to add foil accents to your enamel designs - gold, silver or copper foil
Adding wire accents
How to use clear flux enamel to 'set' your accents
Learn how to enamel a ring using the ronde-bosse technique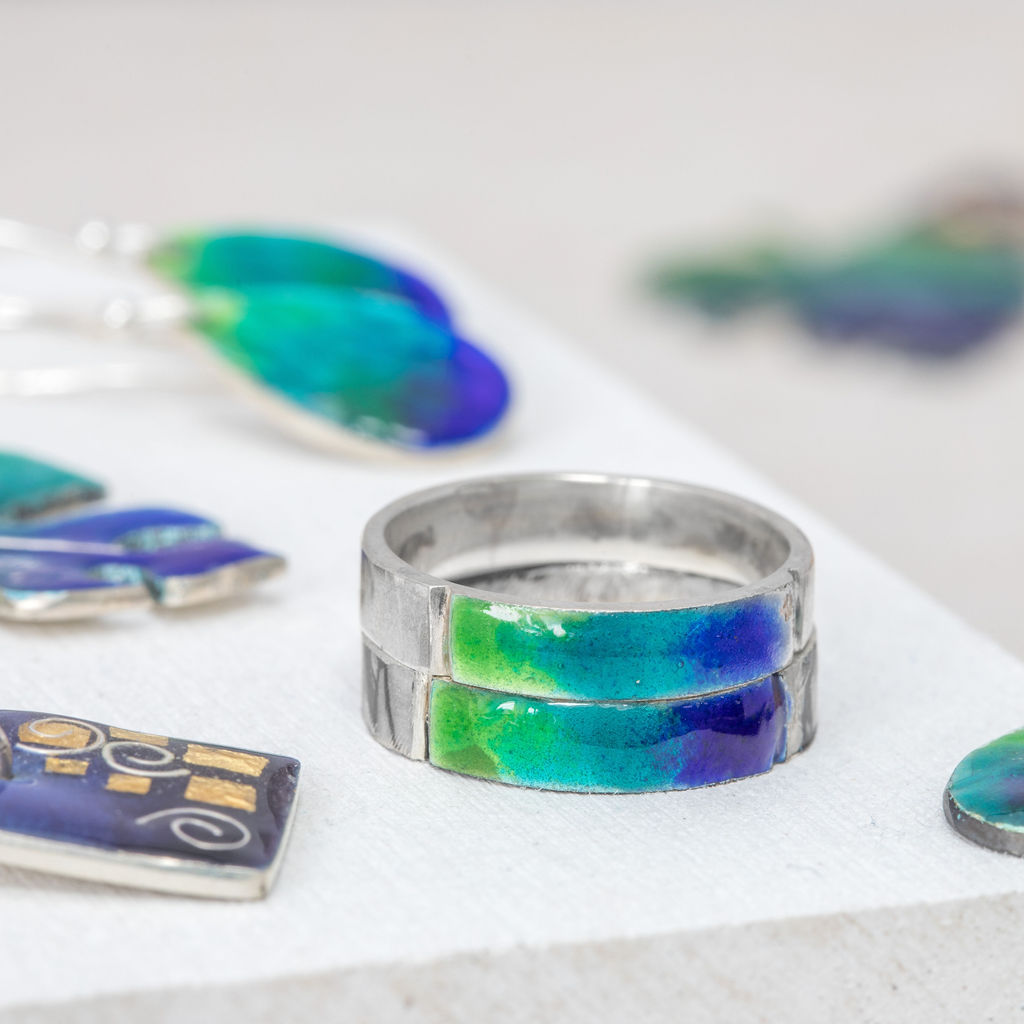 Learn how to add foil and wire accents to your designs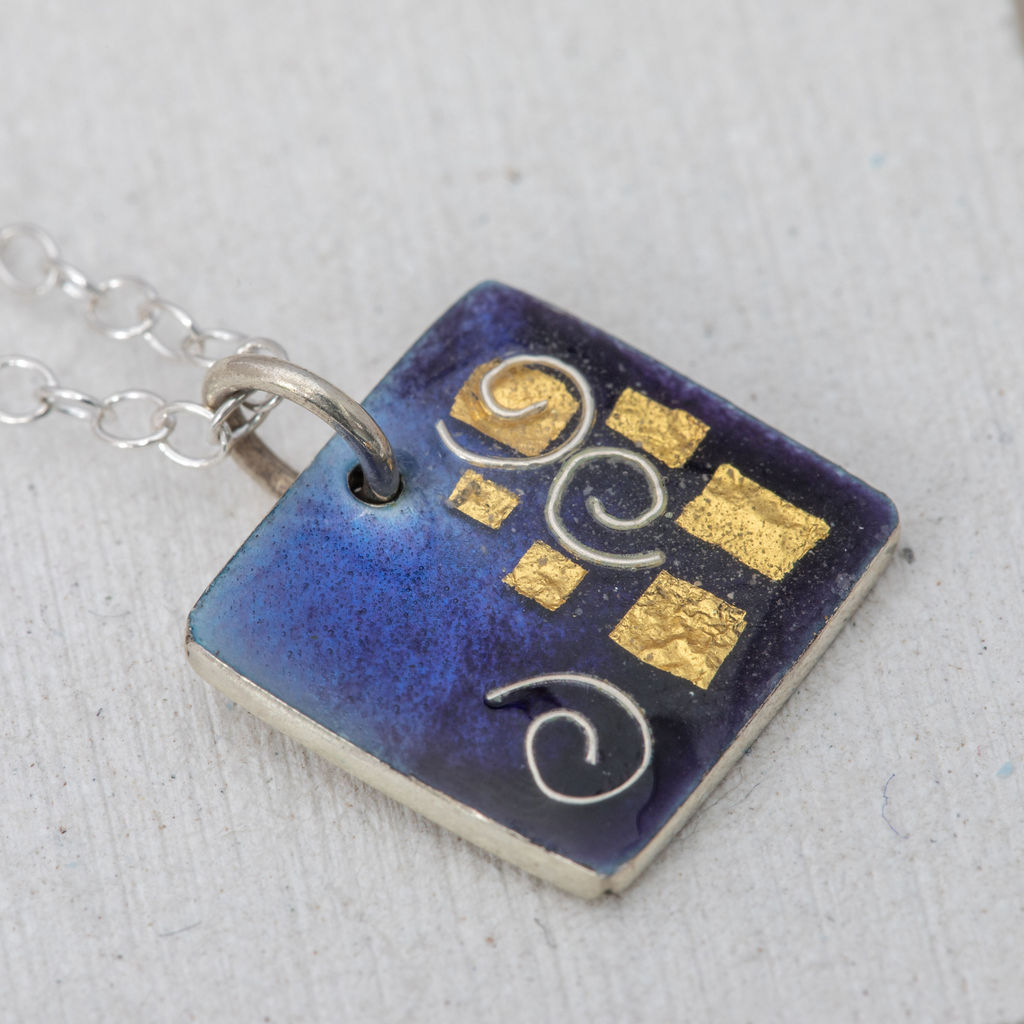 Your Instructor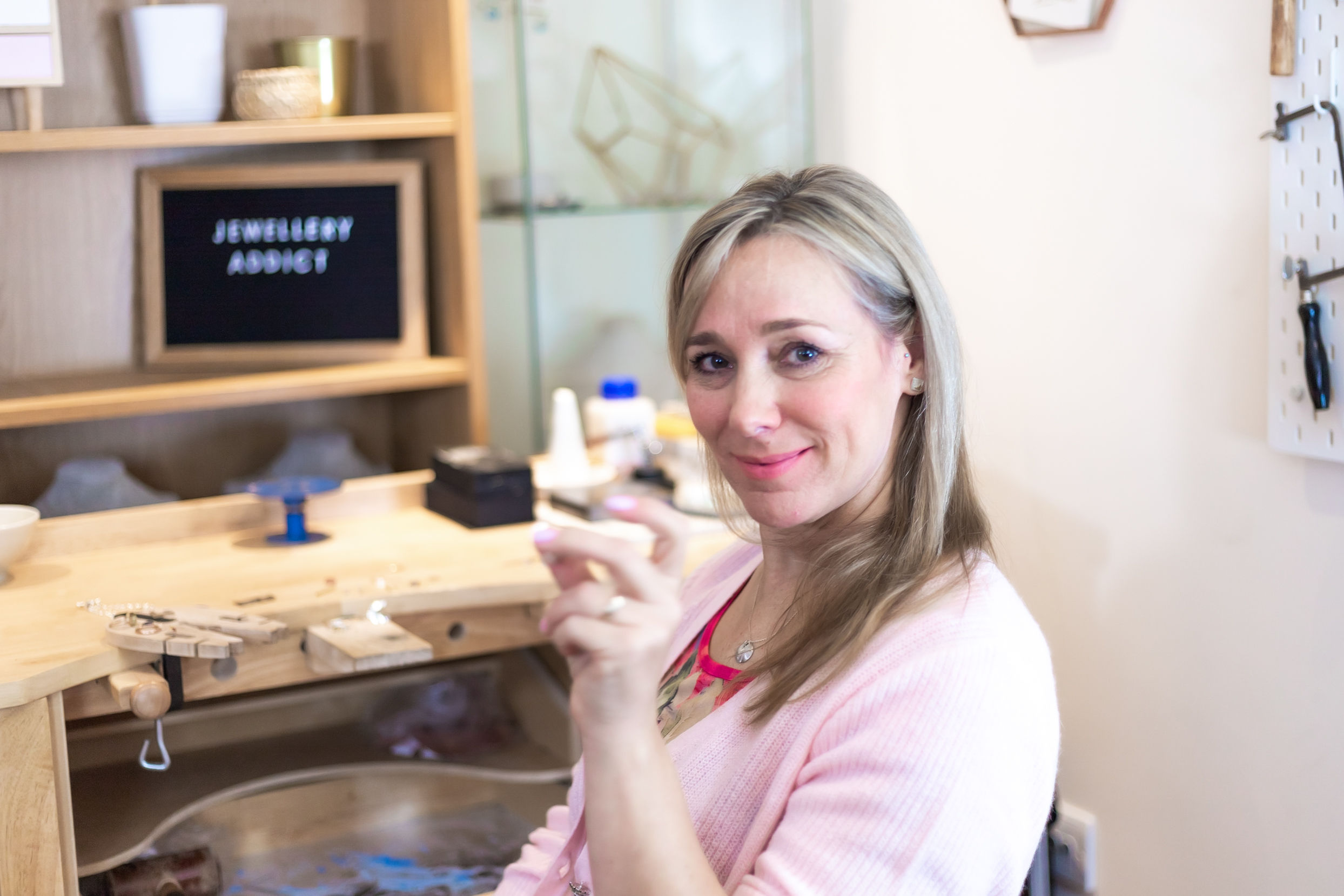 Michelle Leaver is a professional Jeweller who has successfully run her own business designing and making jewellery for over 25 years. She studied design at the London College of Fashion before specialising in Silversmithing and Enamelling at the London Guildhall University (now known as the London Metropolitan and formally known as Sir John Cass.)
She specalises in silversmithing, enamel and jewellery business support and is a regular and popular teacher here at Jewellers Academy.
Course Curriculum
Beginners and Intermediate Enamelling with Michelle Leaver
Available in days
days after you enroll
Intermediate Enamelling
Available in days
days after you enroll
What experience do I need?
No experience of enamelling is needed to take this course.
This course can be taken by beginners to silver jewellery. You can buy copper and silver blanks to enamel on to. However, to make the most of the course it is recommended that you have some experience of sawing, filing and soldering your own designs.
If you don't then don't worry! Take The Silver Jewellery Workshop which will help you make the most of this enamelling course.
What tools do I need?
You will need the following tools & materials in order to complete the course:
Kiln (A kiln guide and advice on where to buy kilns is supplied in the course notes)
Kiln shelf/floor mat (which needs to fit in the kiln)
Stainless steel firing stilts
Stainless steel woven wire mesh rack
Firing fork
Distilled water
Kitchen towel
Large mortar & pestle (approx 4" wide)
Mesh
Glass brush
Cooling tile
Solder probe
Pallet knife
Fairy liquid
A4 sheets of clean paper
Small funnel
Diagrit (fine) - plus plastic ruler or old credit card to stick it onto
Purified water/deionised water
2 sieves (approx 1" in diameter)
Bowl of water
Carborundum stone
Bowl for excess water & cleaning units
Shallow dishes for enamel
Small paint brush
Goose quill
Stanley knife
Small safety back file
Needle files
Large half round file
Emery papers: 500, 800, 1000 and 2000
Polishing cream (& cloth)
Pendant motor & radial discs
Flat nosed pliers
Tweezers
Tin snips
Materials
Enamelling solder (to be used on any pieces to be enamelled)
0.3mm round fine silver wire
Gold foil for enamelling - not the same as leaf (try https://vitrumsignum.com)
Enamel - Green: SOJE 189 & Deep Blue SOJE 26

(from Vitrum Signum)

Enamel - Turquoise 431 Transparent (from Cooksongold)
Flux powder - transparent (from Vitrum Signum)
Klyr Fire Gum Solution
Pickle
1.2mm thick Sterling Silver sheet
Jump rings
Earring hooks
Chain
Suppliers
To source your tools and materials, take a look at our list of worldwide jewellery suppliers https://www.jewellersacademy.com/jewellery-supplie...
This course includes:
10 Bite-sized video lessons
A complete set of downloadable course notes
Tools and materials list
Support in the Jewellers Academy Facebook group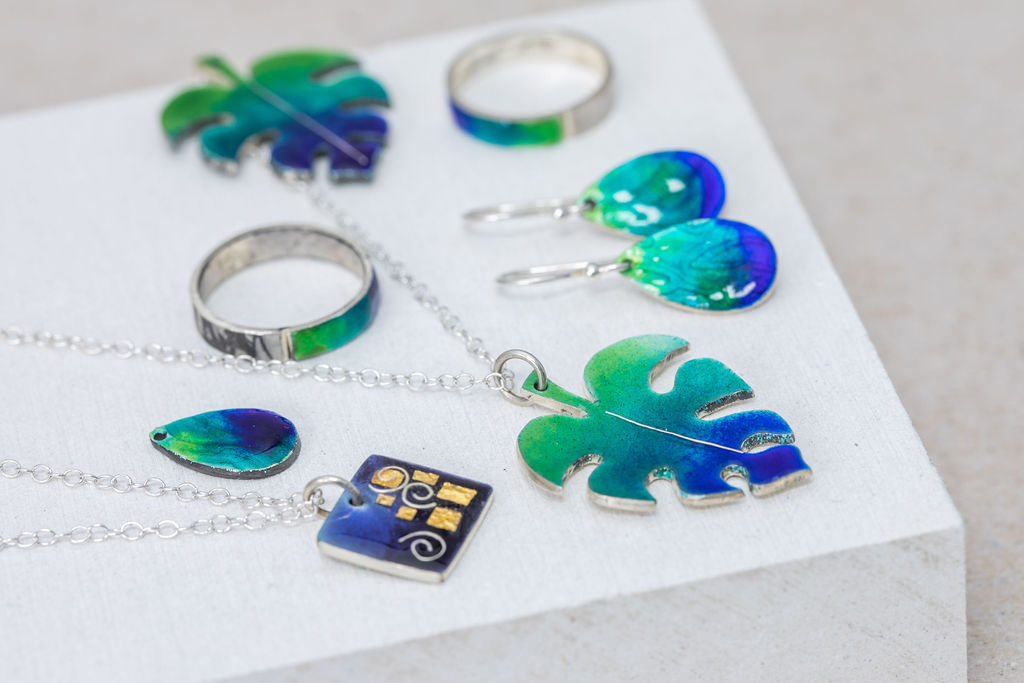 Join our community of jewellery makers and get excellent training and support for your learning. Sign up to a course today!